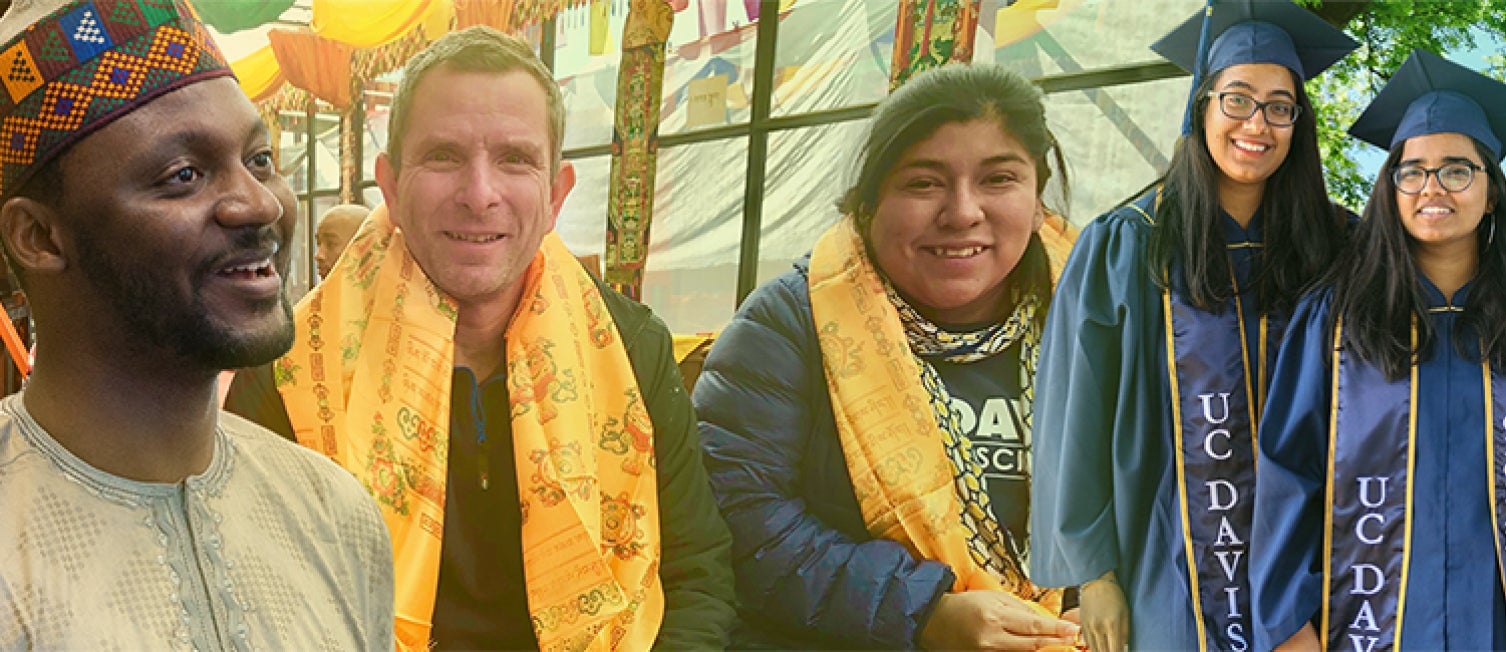 Global Affairs
At UC Davis, we welcome the world to our community, and we connect our community with the world.
Right now, the world is facing urgent, complex challenges that require collaboration across borders. Our students, faculty and researchers are applying their global knowledge and perspectives to meet this moment, and to ensure that the solutions we develop are equitable, sustainable and beneficial to all.
Committed to diversity, equity and inclusion and to preparing the next generation of change-makers, Global Affairs is leading the way—providing every student with global learning opportunities that can transform their lives and our world.
With your generous support, we will prepare visionaries and problem-solvers who are poised to make a difference, no matter where they are in the world or what the future holds.
Funds Donated
$4.2M
donated
60% of our goal reached
For more information contact
Lauren Kidd (she/her)
Associate Vice Chancellor of School and Unit Programs
klkidd@ucdavis.edu
530-564-2327
Advancing research to solve global challenges
Conducting water management research in Chile. Improving food security with women farmers in Nepal. Connecting with refugee communities in Sacramento. In every college and school at UC Davis, our faculty are conducting multidisciplinary research and service projects around the world.
These scholars need a solid foundation of support, so that they can continue to experiment with bold new ideas, sustain thriving research collaborations, and make decisive progress on the economic, social and environmental issues that we all face.
With gifts to support endowed chairs and professorships, partnerships with international universities, and centers that link UC Davis to the world, we can elevate faculty as they pursue their research goals locally and globally—and in turn, elevate UC Davis' visibility and engagement around the world.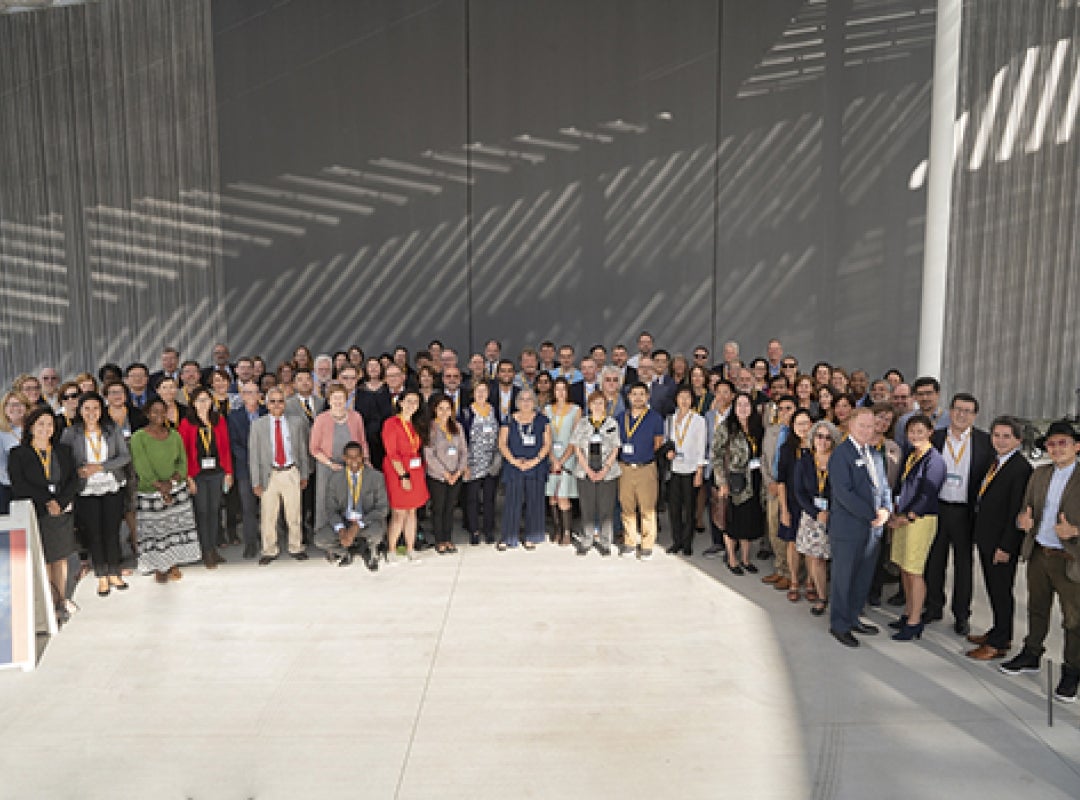 Preparing global leaders and change-makers
The world is replete with complex, interconnected challenges and opportunities. And they call for a reimagined paradigm in higher education—one that equips students to build global awareness, collaborate ethically across cultures, and take action that is equitable and sustainable.
Our vision is expansive: Global education is not limited to a particular type of experience or found only in remote locations. It can take place anywhere and at any time. Aggies will learn about the international dimensions of their chosen field, become more broadly aware and engaged, and understand their local contexts in new ways.
Robust courses, experiential learning opportunities and internship programs are key components of our plan to extend this type of education into all aspects of our students' experiences.
With your support for scholarships, grants, stipends and experiential learning initiatives, we will immerse every undergraduate, graduate and professional student in a global education and prepare them to make a difference in their local community and around the world.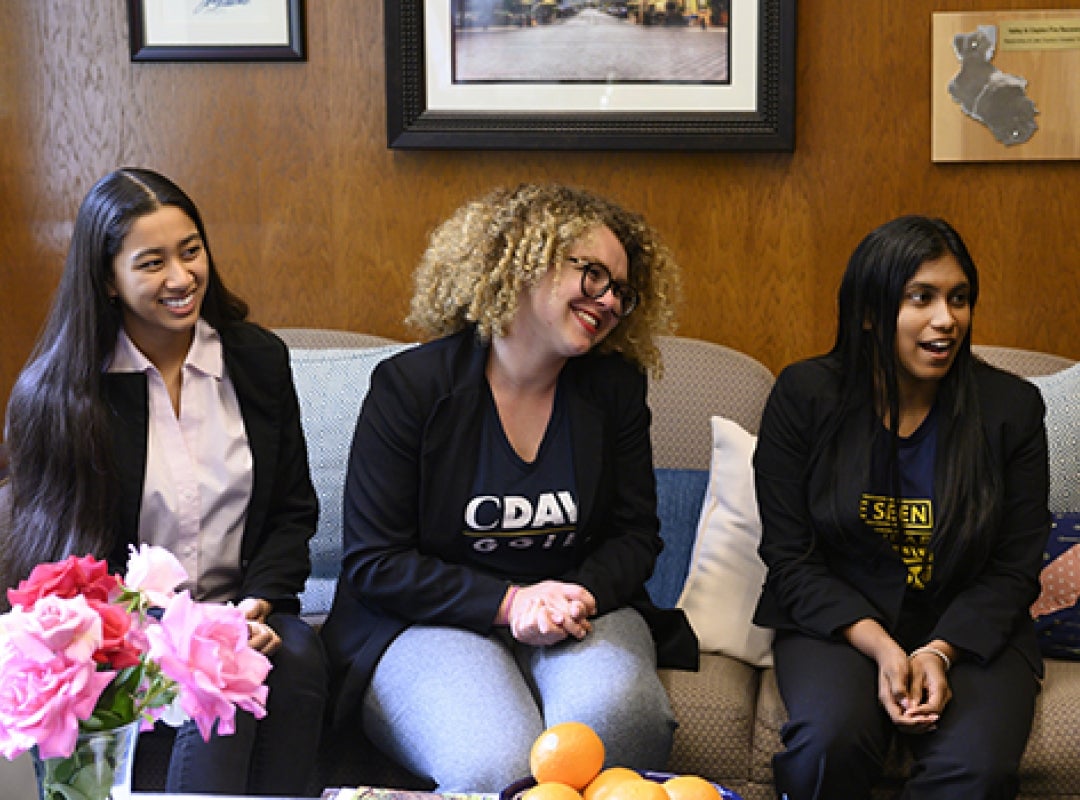 Reimagining global living and learning spaces
Students are seeking spaces beyond the classroom where they can easily interact, collaborate and learn from each other. So we are re-envisioning the environments where UC Davis students learn—the places where global education happens—from virtual classrooms and residential living-learning communities, to informal interactions with peers at campus events and technology-driven creative spaces.
Our vision for a reimagined campus includes expanding learning opportunities for more students through virtual, flexible tools, while simultaneously bringing more learners into retrofitted campus spaces for connection, collaboration and career development.
We anticipate that these new learning spaces will continue to play a key role in global education and career preparation well into the future.
With your support, Global Affairs will make a rich, intercultural education available to every UC Davis student.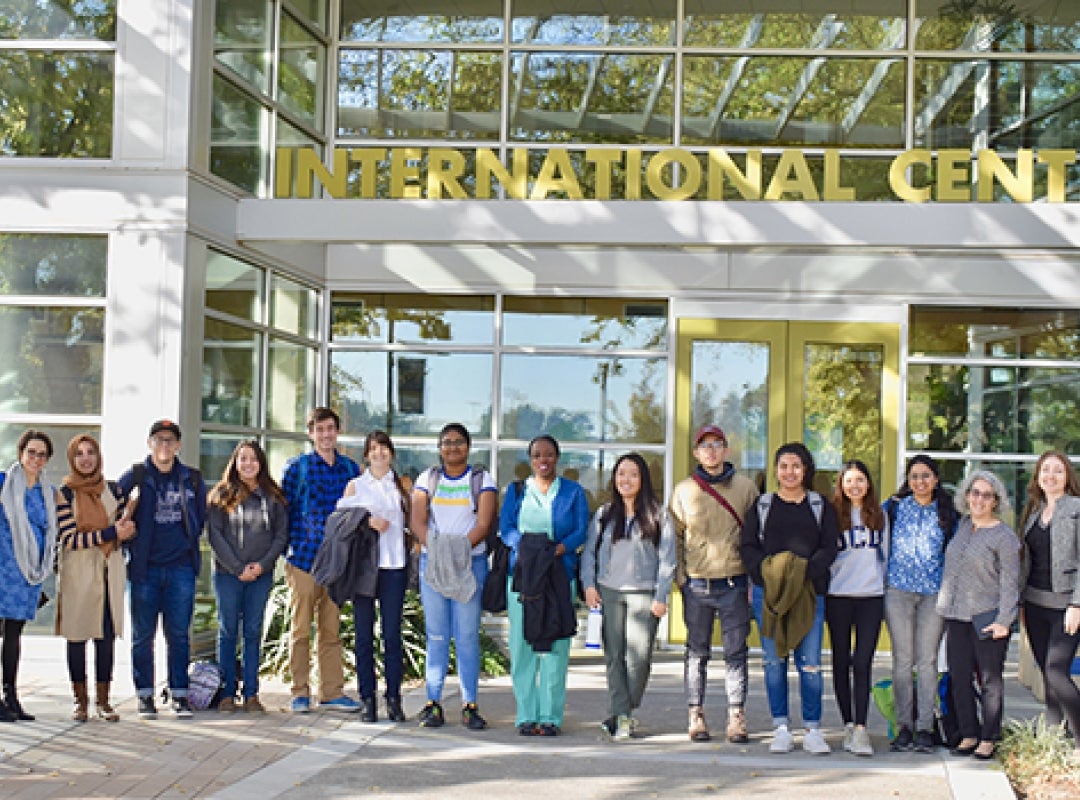 Featured Fund

Global Education for All Excellence Fund
Global learning experiences, and the critical thinking and professional skills that result, are more important than ever. Your gift to Global Education for All ensures all UC Davis students have access to an education that prepares them to succeed in our interconnected and interdependent world, including our global job market.
Stay up to date with current news, or dive into what's going on with UC Davis Global Affairs.