Jan Shrem and Maria Manetti Shrem Museum of Art
The UC Davis arts community has a long history of being bold. In 1959, our fledgling university established an arts department, staffed by artists with a profound commitment to teaching and fully integrating students into their creative endeavors. For nearly 60 years, these artists dreamed of opening a museum dedicated to showcasing work, cultivating talent and building opportunities for generations of creative thinkers and makers.  
In 2016, that dream was realized with the opening of the Manetti Shrem Museum. And today, with your support, we have the chance to make it even greater.
Funds Donated
$37.6M
donated
125% of our goal reached
For more information contact
Michael Lawrence
Executive Director of Development
mwlawrence@ucdavis.edu
530.754.1278
Pursuing arts excellence
Just one look at our building itself—an integration of the indoors and outdoors that is horizontal, light-filled, porous and flexible—will tell you that we approach things differently. After all, that's what arts leaders do. Now, we're poised to do even more of it. We are already known as leaders in the arts, renowned across the region for our unique collections, innovative programming and unexpected perspectives, all of which make people think and feel more deeply as they engage with creativity.
We have a vision to strengthen that leadership and legacy by expanding our programs, reaching out to nontraditional audiences, adding more masterpieces to our collections, and discovering and amplifying the voices of emerging artists. When you make a gift to support a named museum director, an art acquisition fund or an artist discovery fund, you help us go even further. You're expanding our reach and working to establish our museum as a primary art destination in California.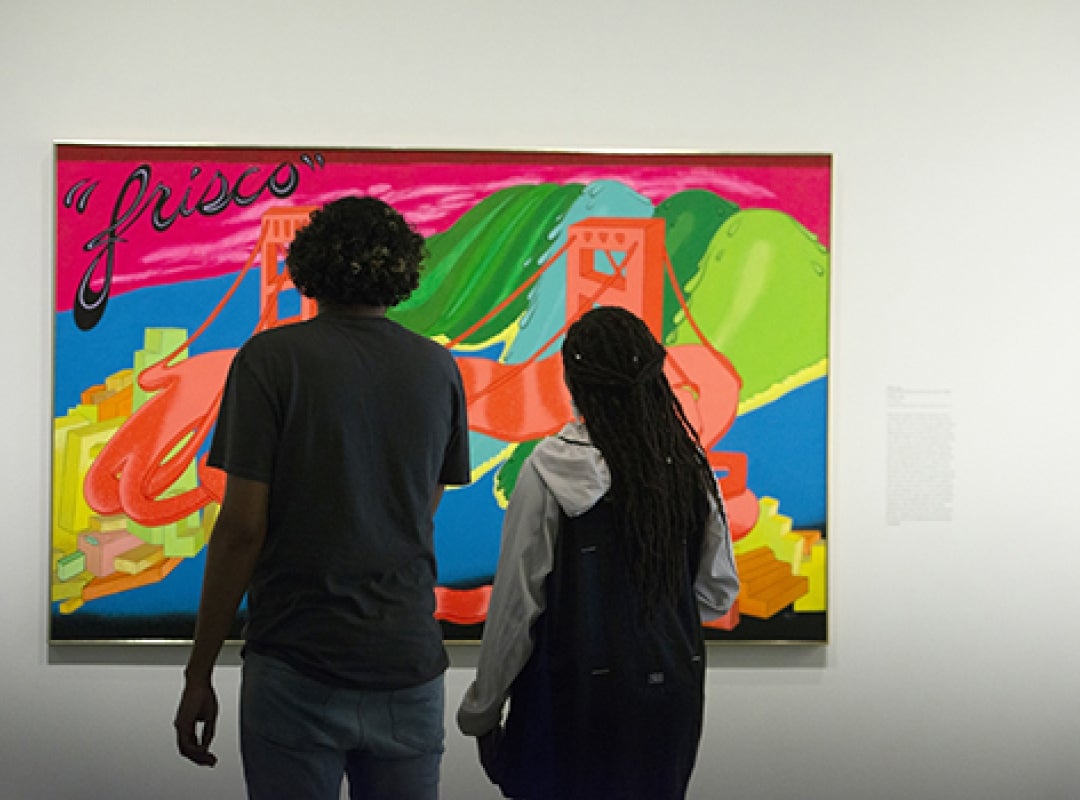 Facilitating arts education
The artistic process is just as much about learning as it is creating: experimenting with methods and materials, being inspired by diverse voices within the artistic community, and being exposed to new messages and experiences. All of this helps artists build their skills and develop their own unique points of view. Since its founding, our museum has been a champion of arts education. It's a place where student workers can interact with experts and prepare for job training. Where students and visitors can try new techniques and learn new skills in a first-of-its-kind "wet" studio. And where people from all over the region can explore, analyze and interact with art.
When you invest in our educational initiatives—like a student staff fund, an art speaker series lecture, or an art studio fund—you will help us nurture the great artists of the future, whose work will change our world.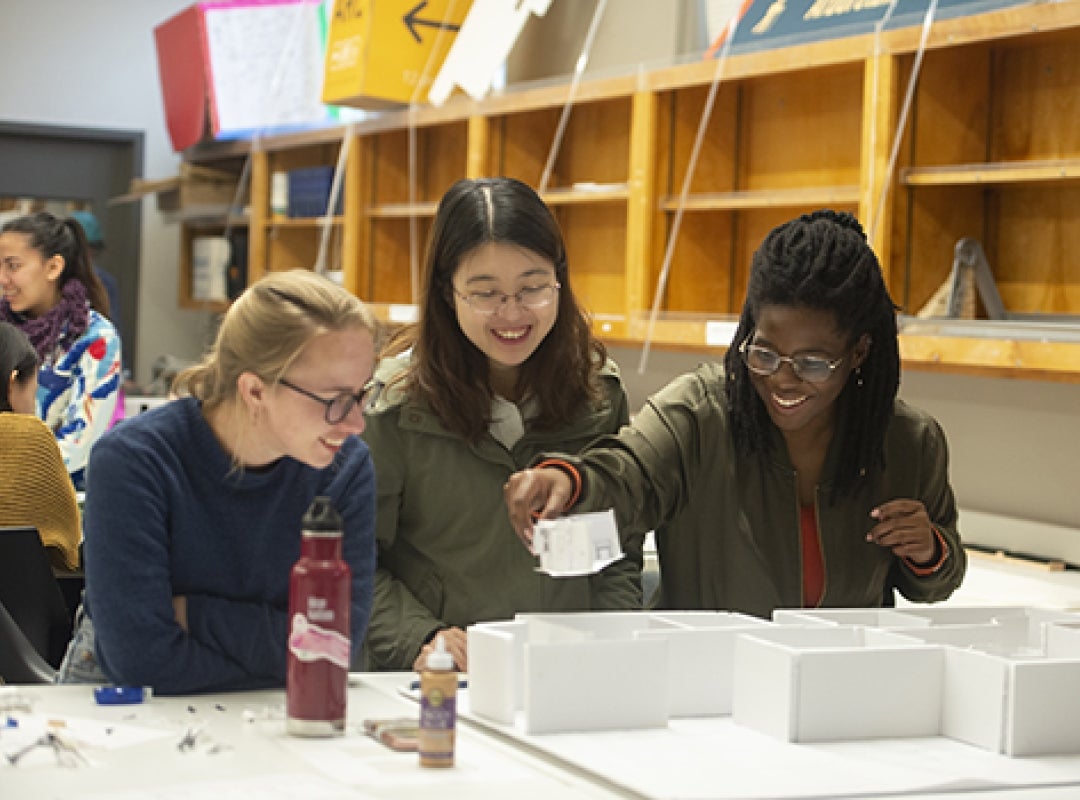 Connecting arts and the community
The Manetti Shrem Museum is a vital part of UC Davis. But just as important, we are a critical part of a larger community: a destination for people from all over the region to engage with the arts. Now, we are ready to rethink and reshape the idea of a traditional arts museum, expanding the ways in which the public interacts with us. Through innovative experiences like sleepovers, social events and "loud hours"—when visitors are encouraged to loudly and enthusiastically react to art—people can use our space in different and exciting ways. And during the COVID-19 pandemic, digital experiences and publications will give us new channels for reaching audiences, anytime and anywhere.
With your gift toward a publication and outreach fund, a digital connection fund, or a visitor experience fund, you can help us build a robust arts culture in Davis and throughout the region, extending our impact far beyond our physical space.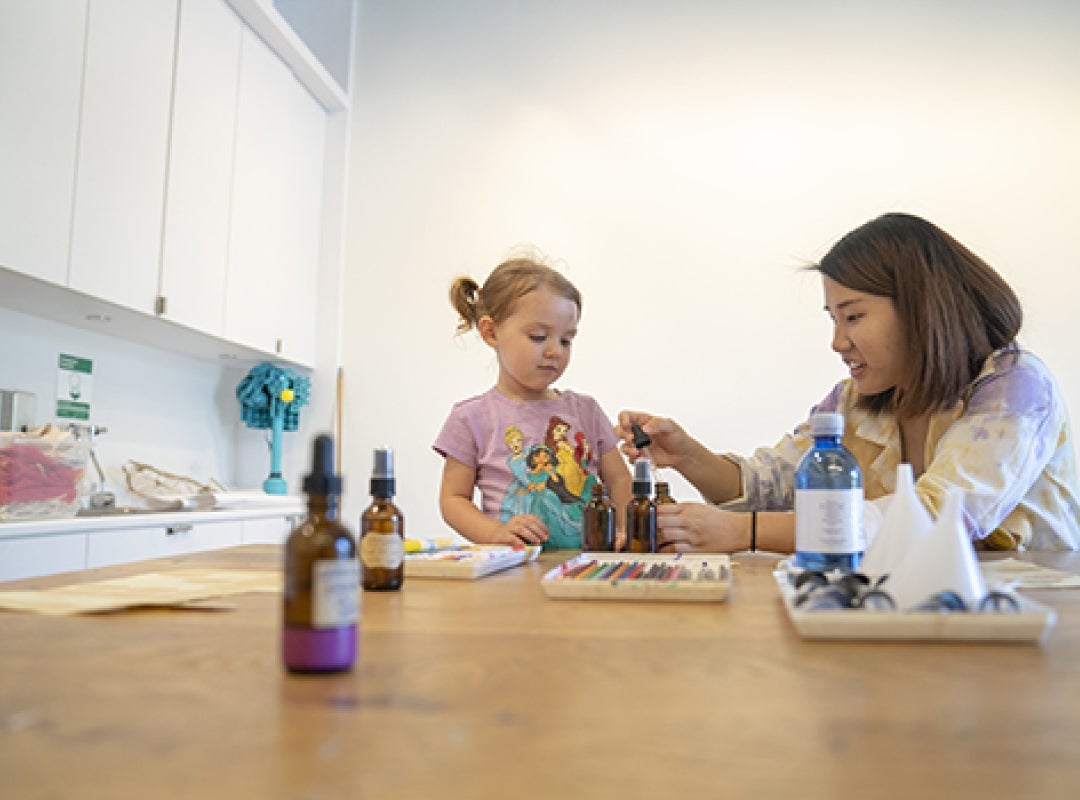 Featured Fund

Manetti Shrem Museum Partners
Your gift to the Manetti Shrem Museum helps us to deliver rich programs, compelling exhibitions, and above all, maintain our commitment to being free to all.
Stay up to date with current news or dive into what's going on at the Manetti Shrem Museum.