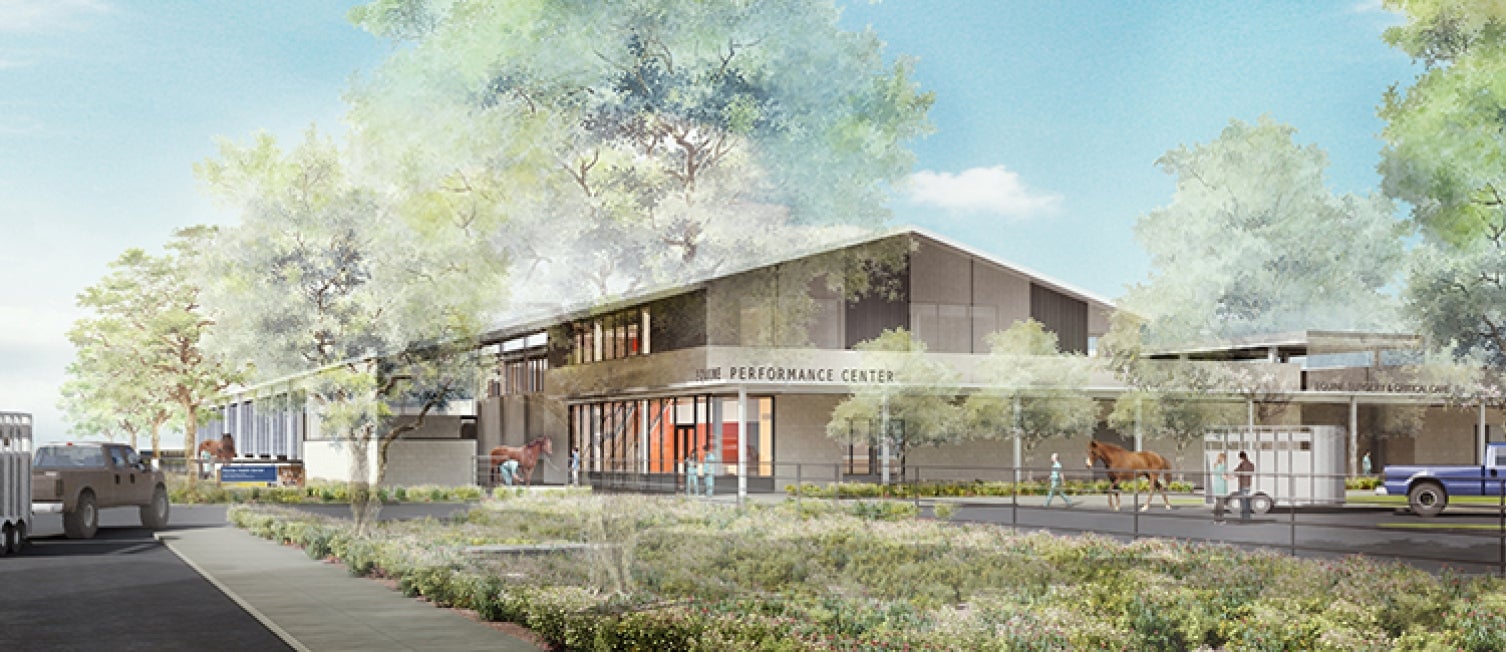 School of Veterinary Medicine
As a top-ranked national and global trailblazer, our school has long been setting the bar for clinical and scientific discoveries, for compassionate care and for training the next generation of veterinary clinicians and researchers.
We're continually inspired by our clients' devotion to their animals. It's why we continually expand the sights of veterinary medicine to increase knowledge and provide the very best care. And our bold vision for the future—establishing the UC Davis Veterinary Medical Center—will set the gold standard for care, even as we advance clinical research and education.
The new facility will be a center for innovation, where clinicians, scholars and students can collaborate to advance the health of animals, people and our environment. A center for healing, where clients can trust that their beloved animals, from diminutive parakeets to majestic horses, will be treated with unparalleled expertise and compassion. And a center for discovery, where transformational research will break new ground in areas like stem cell therapies, food safety and more.
Please join with us as we achieve far-reaching impact in veterinary care—patient by patient, and on a global scale. Together, we will transform the future of veterinary medicine and set an even greater standard of excellence in innovation, healing and discovery.
Funds Donated
$337.6M
donated
68% of our goal reached
Featured Campaign Priority: Veterinary Medical Center
Innovation: Translating cutting-edge science into novel treatments
Our distinguished clinicians have access to innovative equipment and technology that allow them to pioneer treatment in more than 30 clinical specialties, including emergency and critical care, cardiology, internal medicine, oncology, ophthalmology and surgery. The Veterinary Medical Center will create even more opportunities to develop new treatments.
Anna and Ken Zankel are grateful to Dr. Denis Marcellin-Little for giving their dog, Dexter, a second chance at life. When they adopted Dexter, he suffered life-threatening complications from a hip injury. Dr. Marcellin-Little, one of the nation's foremost authorities on hip replacement surgeries, applied the latest 3D-printing technology to create a new titanium hip specifically for the dog's body dimensions. Today the Zankels are thrilled to see Dexter playing like a puppy again.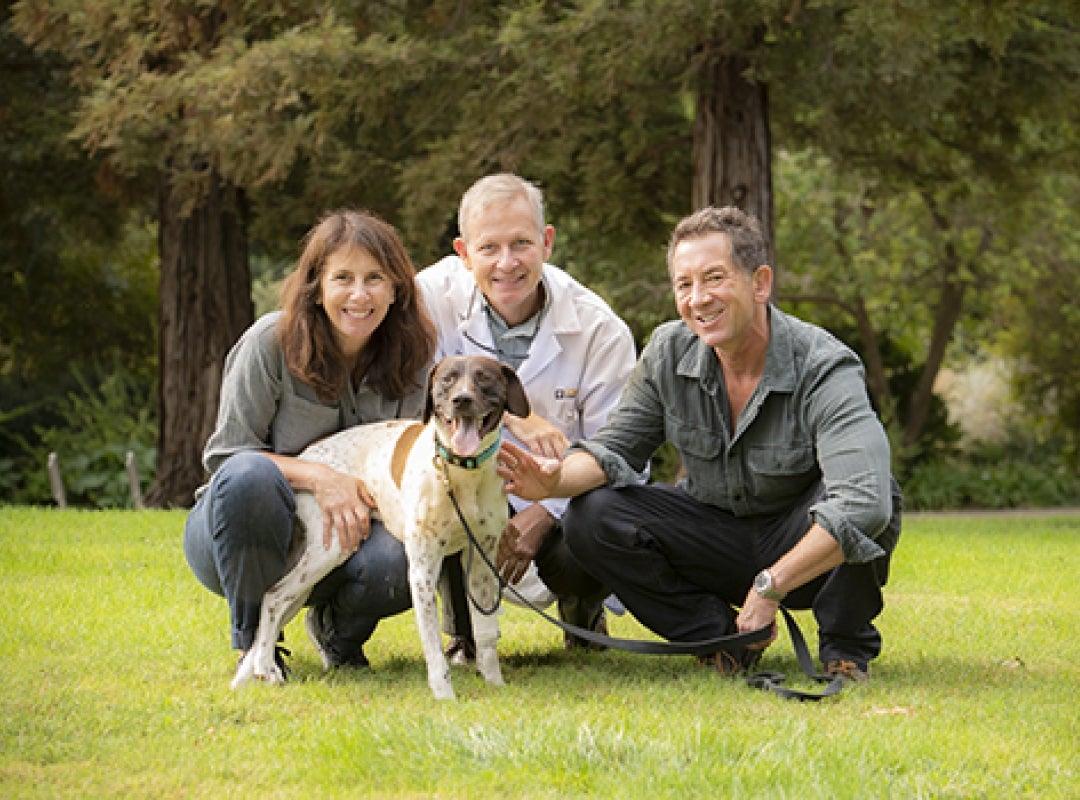 Healing: Providing unparalleled expert and compassionate care
Designed for collaboration, the UC Davis Veterinary Medical Center will enable the best care by bringing together our specialty teams. Located at the hub, the All Species Imaging Center will provide a full range of advanced imaging services, which are vital to finding the underlying cause of illness or injury in our patients.
For example: A three-year-old thoroughbred racehorse named Irish Streetsinger was brought to the school with some evidence of lameness—a potentially career-ending condition. Our premier clinical team evaluated her with a groundbreaking PET scan, and treated her with a revolutionary stem cell therapy. Against the odds, she not only returned to racing, but to the winner's circle as well.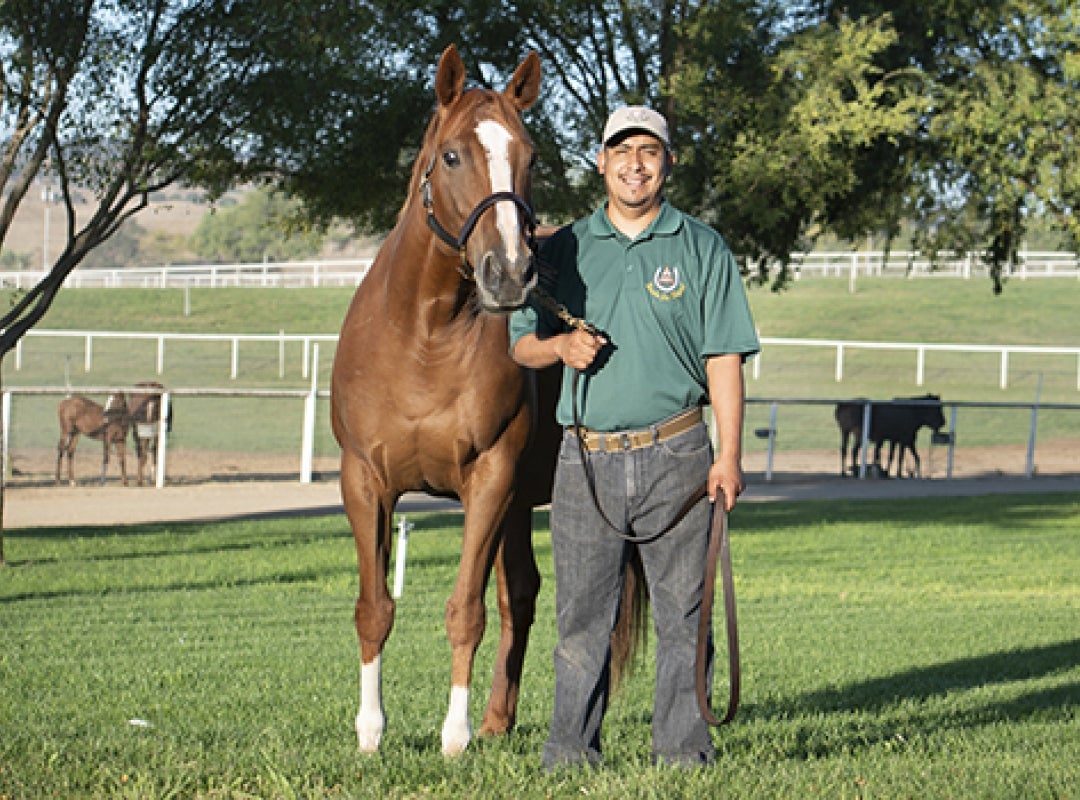 Discovery: Pioneering treatments to transform lives
As world-renowned experts in their fields, our faculty work in multidisciplinary teams to apply novel treatments in animals with naturally occurring diseases—a practice that also makes great strides in helping people with similar conditions. The Veterinary Center for Clinical Trials paves the way to bring revolutionary care to patients in a variety of disciplines, including oncology, neurology and neurosurgery, ophthalmology and cardiology. Clinical trials accelerate the identification and development of diagnostics and therapeutics to extend and improve quality of life.
Awassi sheep are indigenous to southwest Asia. But Snazzy Duckworth, who raises sheep in Sonoma County, saw the breed as ideal for California's arid climate. So she worked with Dr. Bret McNabb and the Livestock Herd Health and Reproduction Service to transfer Awassi embryos into ewes of other breeds in her existing herd. The team's expertise resulted in the birth of eight Awassi sheep, and a new direction for Duckworth Family Farm.
Training tomorrow's veterinary leaders
The brightest DVM and graduate students attend UC Davis for our range of programs, mentoring network and excellent curricula. We also attract residents from around the globe: As the nation's largest veterinary residency program, we provide training opportunities in more than 30 specialty disciplines. With our forthcoming comprehensive Veterinary Medical Center, we will further enrich these scholars' education and offer them unprecedented opportunities.
A gift to this campaign is a gift to future generations of aspiring clinicians. You can help make a UC Davis education more affordable and accessible, while increasing the competitive reputation of our school and improving the diversity of our student body.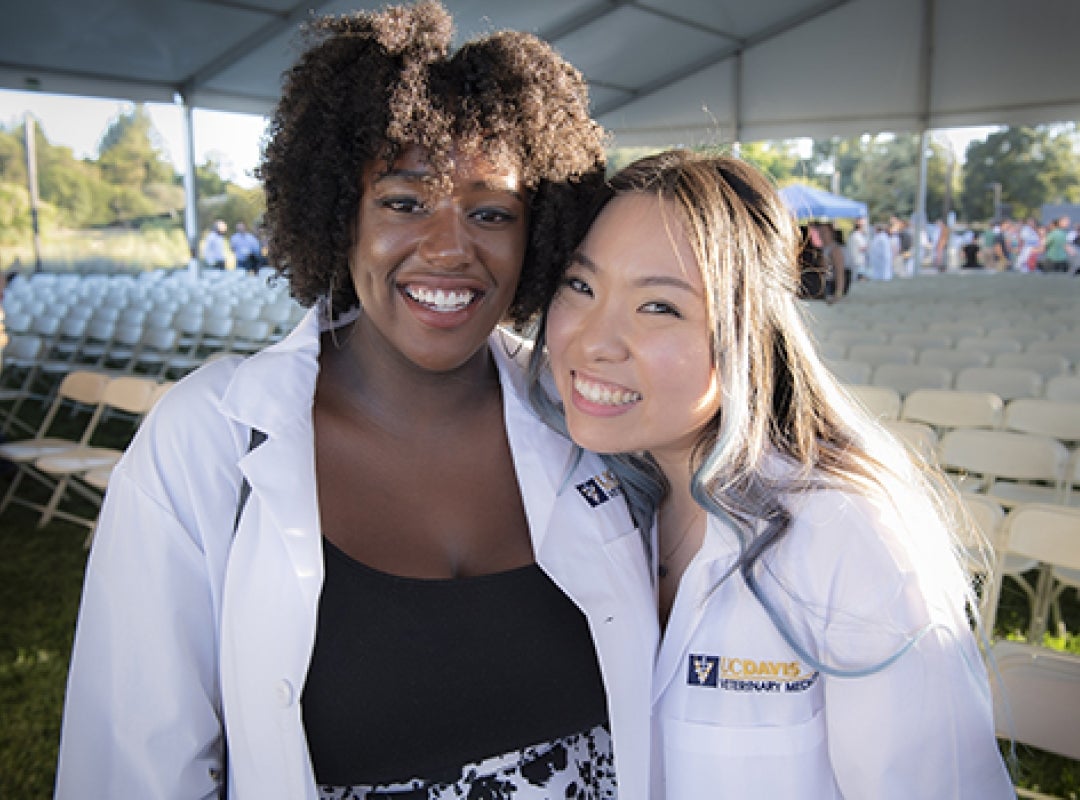 Transforming the future of veterinary medicine
The UC Davis Veterinary Medical Center will be the premier veterinary facility in the world—providing each patient with advanced and personalized care in a leading biomedical research hub. Phase I construction will include the Equine Performance Center, the Livestock and Field Services Center and the All Species Imaging Center, among others.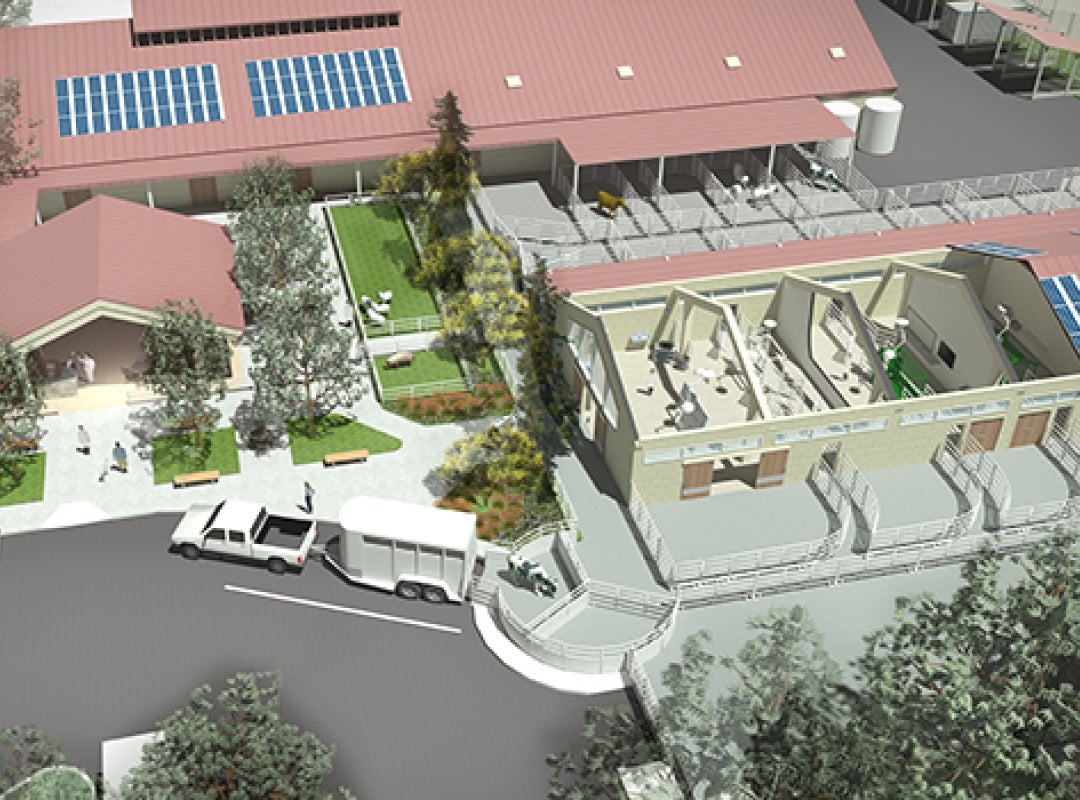 Featured Fund

Veterinary Medical Center Capital Project Fund
To meet your future animal health needs, we envision a comprehensive Veterinary Medical Center unlike any in the world, one that combines compassionate health care for animals with innovation, discovery and education.
Stay up to date with current news or dive into what's going on at the School of Veterinary Medicine