UC Davis Arboretum and Public Garden
The UC Davis Arboretum and Public Garden is a place of growth. That's true not just for the thousands of trees and other plants on our 5,300-acre campus, but also for the many visitors, volunteers, members, students, faculty and staff who engage with us every day. We're a global leader in environmental stewardship, lifelong learning, community engagement and leadership development, and as such, our work helps both people and environments thrive to their fullest potential. With your support, we can have an even greater effect as we empower, educate and enrich people while creating a healthier environment for us all.
Funds Donated
$8.64M
donated
79% of our goal reached
For more information contact
Garth Lindley
Director of Development, UC Davis Arboretum and Public Garden
lindley@ucdavis.edu
304.376.8239
Promoting environmental sustainability
Through our robust plant collections and our sustainable horticulture education programs, we play a critical role in advancing the cause of environmental sustainability. Our popular plant sales, with beautiful and regionally appropriate plants, give our community the tools to create drought-tolerant gardens that support local habitats. With our UC Davis Living Landscape Adaptation Plan for climate change, we have established a framework to create a resilient and climate-ready campus. This plan furthers our work as a leader in sustainability efforts and as a model for other organizations that share our goals in caring for the planet. When you invest in our environmental sustainability programs, you catalyze our ability to make a real difference on our campus, in our region and beyond.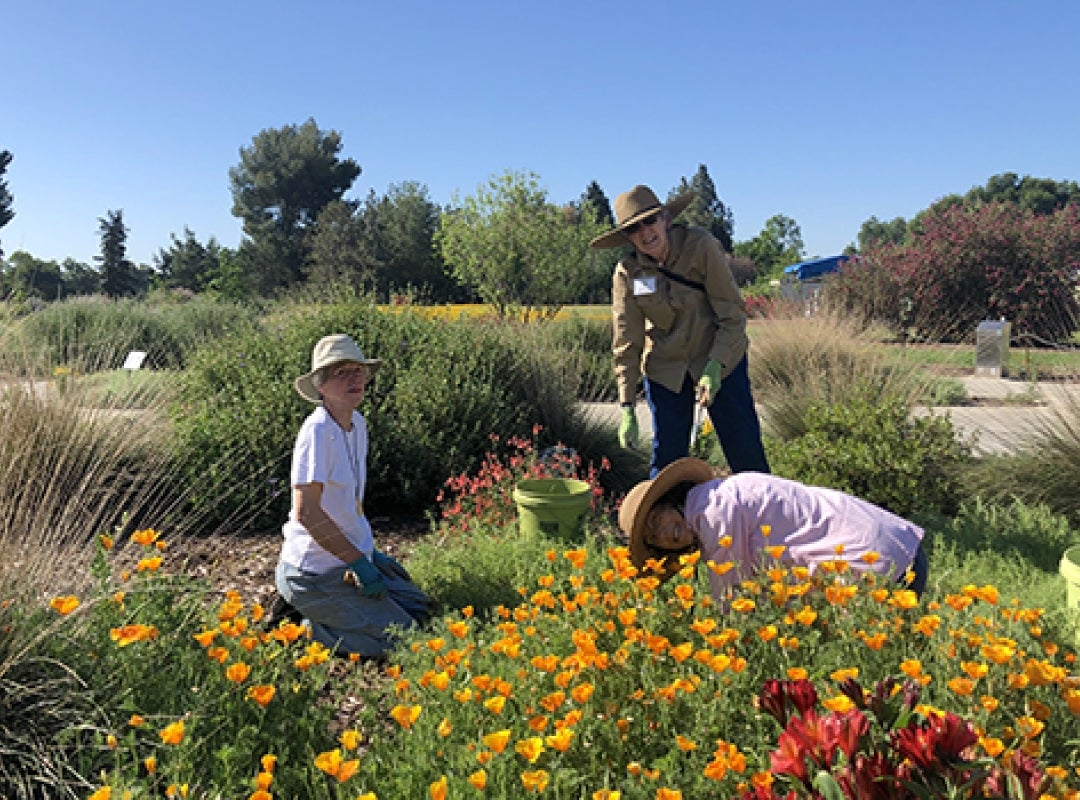 Empowering tomorrow's environmental leaders
Today's young people will inherit this planet, and they care deeply about its future. Your support for the Learning by Leading™ Program will give UC Davis' students hands-on leadership experiences—developing projects to address critical global issues such as climate change, habitat loss, food insecurity, environmental literacy and more. Through this initiative, students gain important leadership skills that will propel them into competitive careers and will position them to make a meaningful difference in the world.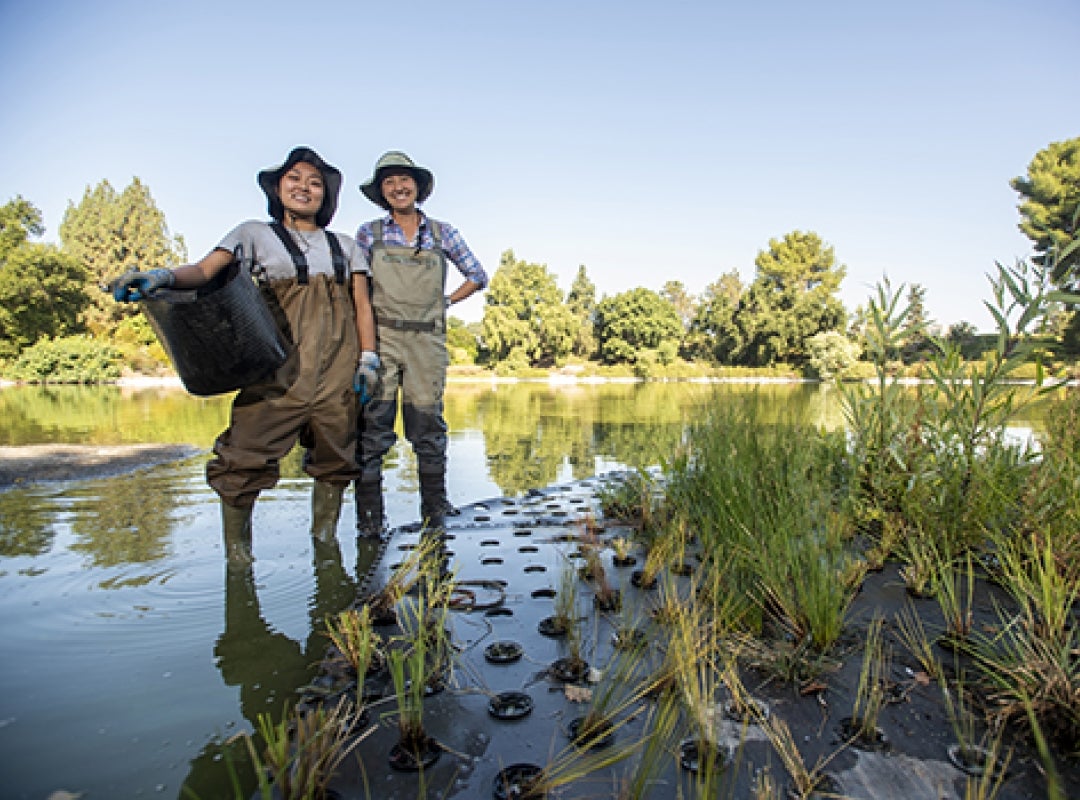 Serving our campus and regional community
The Arboretum and Public Garden acts as a major public service arm for the university through environmental education, lifelong learning, and engaging with our campus and regional communities. We serve as a destination for people from all over, inviting them to explore the many facets of UC Davis' excellence as part of our GATEways Project (Gardens, Arts, and The Environment). Our outdoor spaces and our health and wellness programs are also integral to UC Davis' plans to become the healthiest community in the nation, as studies show that people gain significant mental and physical health benefits from spending time in nature. With a gift to our community engagement programs, the Arboretum and Public Garden can become an even stronger bridge to the university, showcasing the creativity and inquiry that run through our campus in so many ways.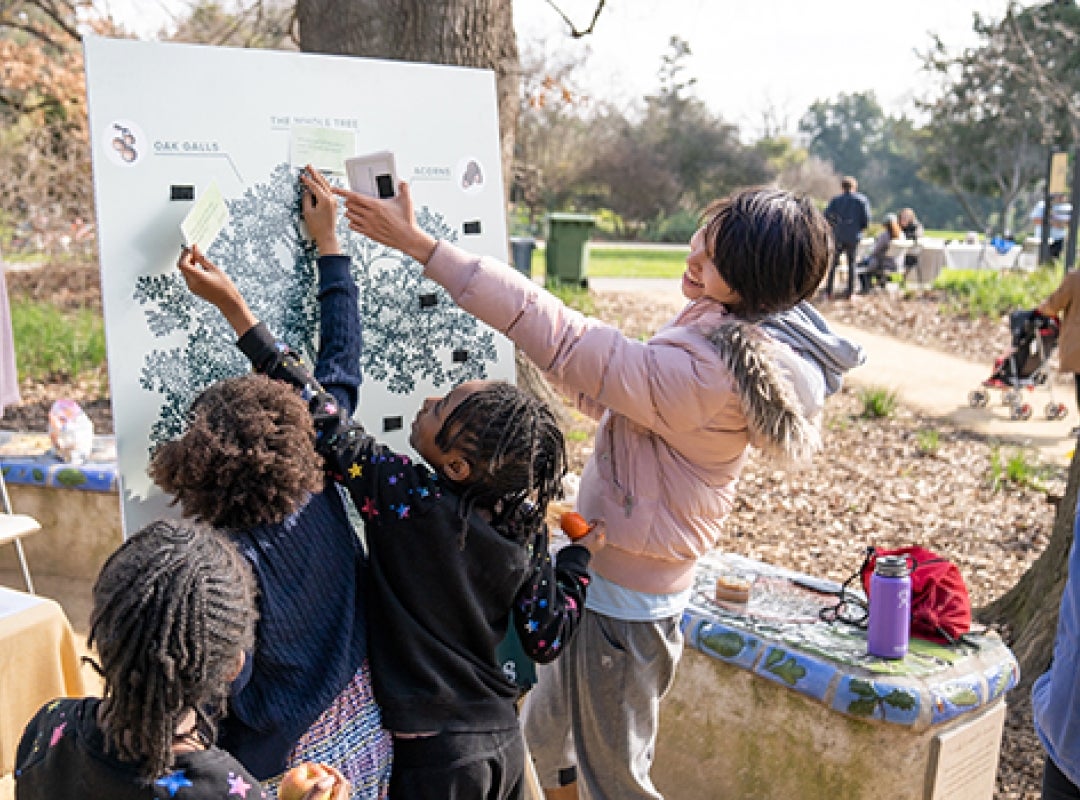 Featured Fund

Arboretum and Public Garden Annual Fund
This fund is designated to support some of the Arboretum and Public Garden's highest needs.
Stay up to date with current news or dive into what's going on with the UC Davis Arboretum and Public Garden.