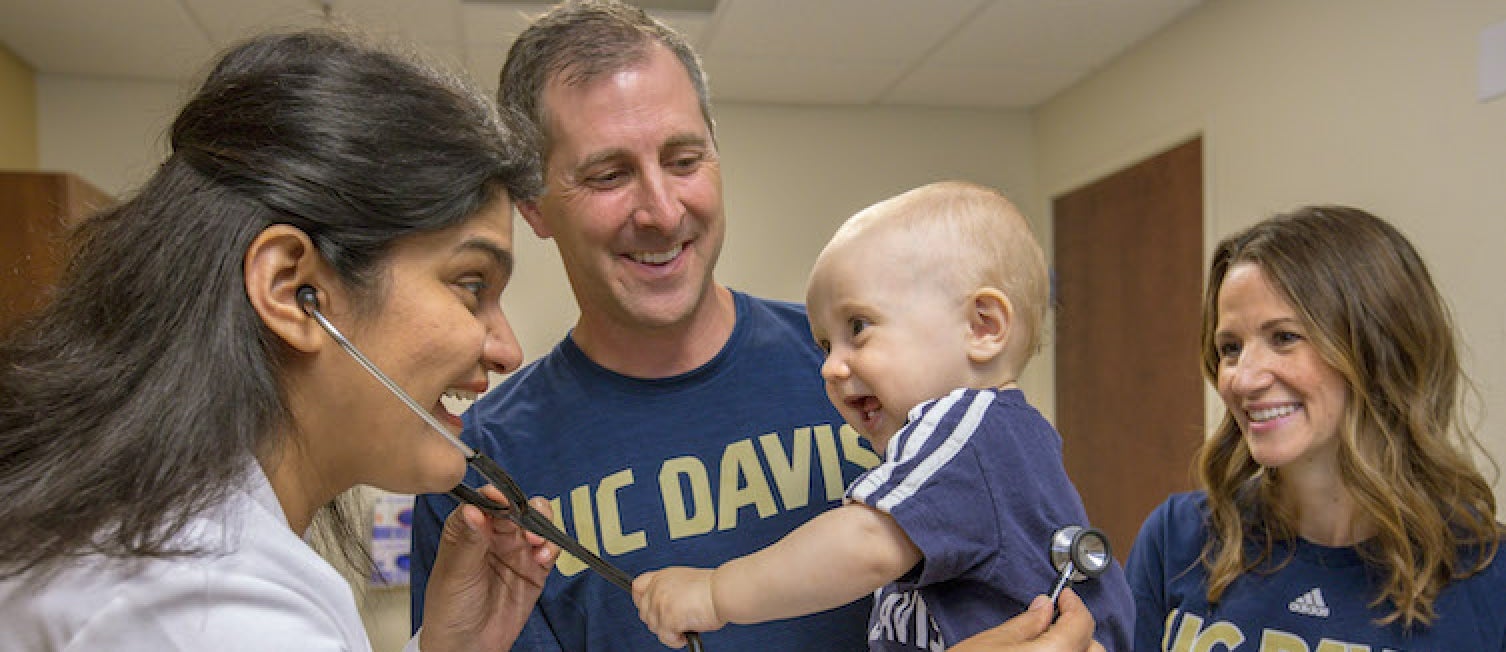 UC Davis Medical Center
As a top-tier academic medical school, we serve a multitude of roles, all of them vital to the well-being of our region and the future of medicine. Here, we educate and train physicians, residents, fellows, nurses and other health professionals to treat illnesses and injuries. We conduct innovative research that has an impact on individuals and communities alike. We boldly pursue new treatments for existing and emerging diseases, and provide compassionate care for patients and their families, so that they can not only live longer, but also have a better quality of life.
We're proud of the progress we've achieved. With the right resources, we know we can offer even better care, even bolder discoveries, even faster responses to new opportunities and challenges, and even greater education and training for tomorrow's caregivers.
As we look to the future of medicine, we see something even more exceptional. And we look to you to help us make it real.
Funds Donated
$6.4M
donated
64% of our goal reached
For more information contact
Tony Hazarian
Executive Director of Development, Medical Center
aphazarian@ucdavis.edu
916.734.8524
Providing a greater level of care for our region
Sacramento and its surrounding areas are home to a diverse population with many different cultures, backgrounds and medical needs. They look to UC Davis Medical Center for expert caregivers who offer diagnosis, treatment and prevention, with competence and compassion in equal measure.
Through our nationally ranked Children's Hospital, our Comprehensive Cancer Center and our Eye Center, as well as our emergency, trauma and surgical services, we give our patients confidence that they'll receive excellent care, delivered with empathy, kindness and cultural sensitivity.
With your gift to services and centers like these, we can continue to give every member of our community a level of care that's even greater.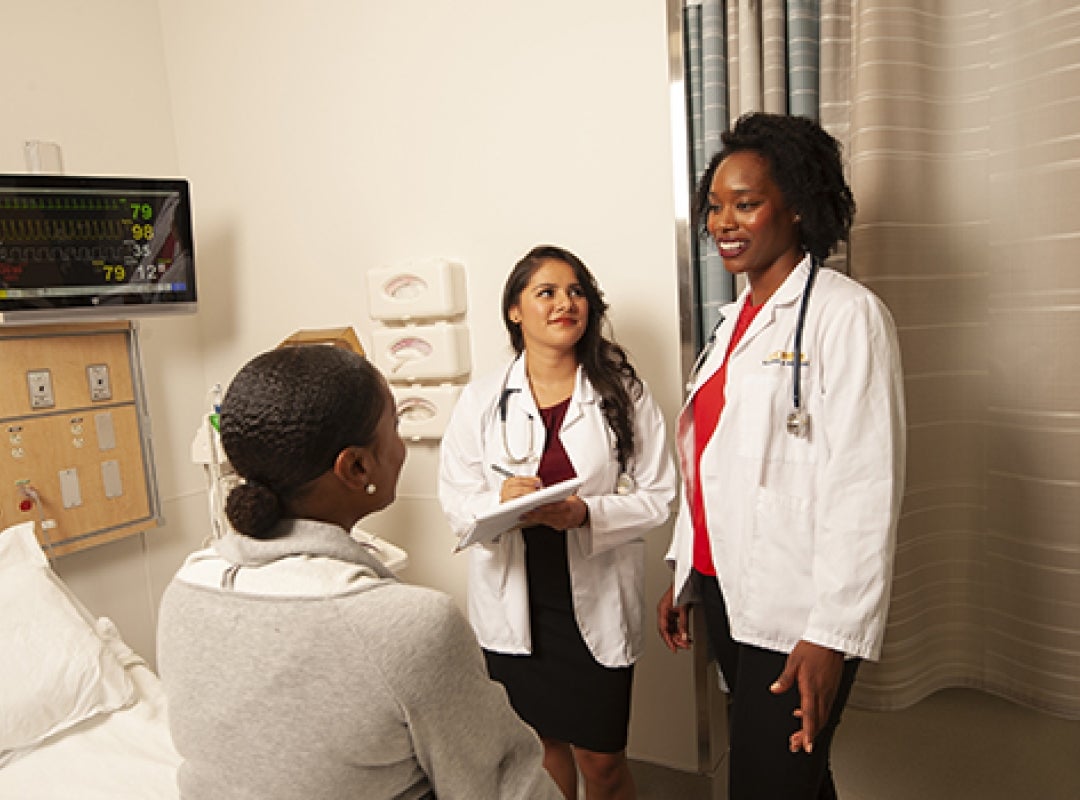 Leading the way in emerging research
We are leaders in the medical industry, advancing research and developing a deeper understanding of 21st-century issues like neurodevelopmental challenges, infectious diseases, stem cell research, pain relief and healthy aging in a digital world.
Our forward-thinking approach compels us to tackle these problems and others like them that have yet to be conquered. We are always seeking new and creative ways to treat our patients' most pressing challenges, and to enhance their quality of life.
When you help us invest in the tools, technology, testing and facilities that enable this important work, we can continue to play a leading role in the breakthroughs of tomorrow, elevating our status as a health care powerhouse and amplifying our impact throughout all of medicine.
Training the next generation of exceptional medical professionals
As a teaching hospital, we help our residents and fellows develop even deeper expertise in their fields, allowing them to learn alongside highly qualified doctors as they provide patients with excellent care.
This type of experience is crucial to their training: it gives them a rich understanding of patients' needs and prepares them to become world-class physicians who will improve lives and the overall well-being of their communities.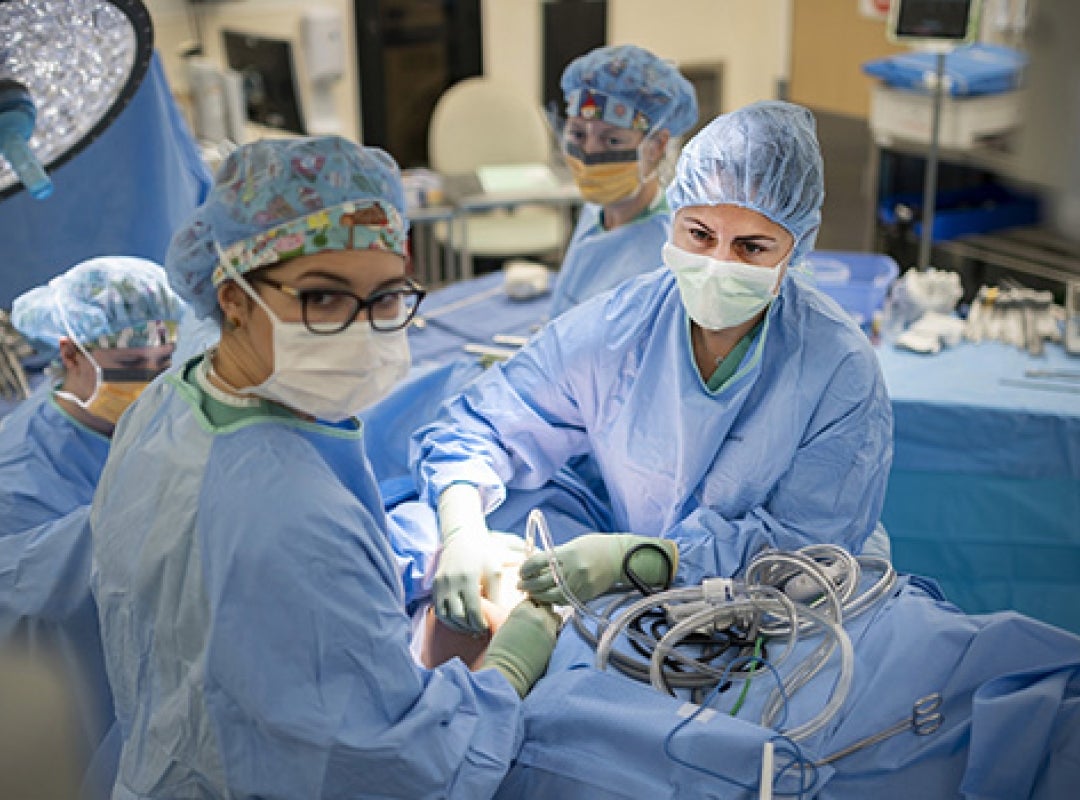 Featured Fund

Healing Hearts Fund
This Healing Hearts Fund will support a recreational therapist in the adult units of the hospital, providing bedside physical and emotional services to complement clinical services by the nurses and physicians.
Stay up to date with current news or dive into what's going on with the UC Davis Medical Center