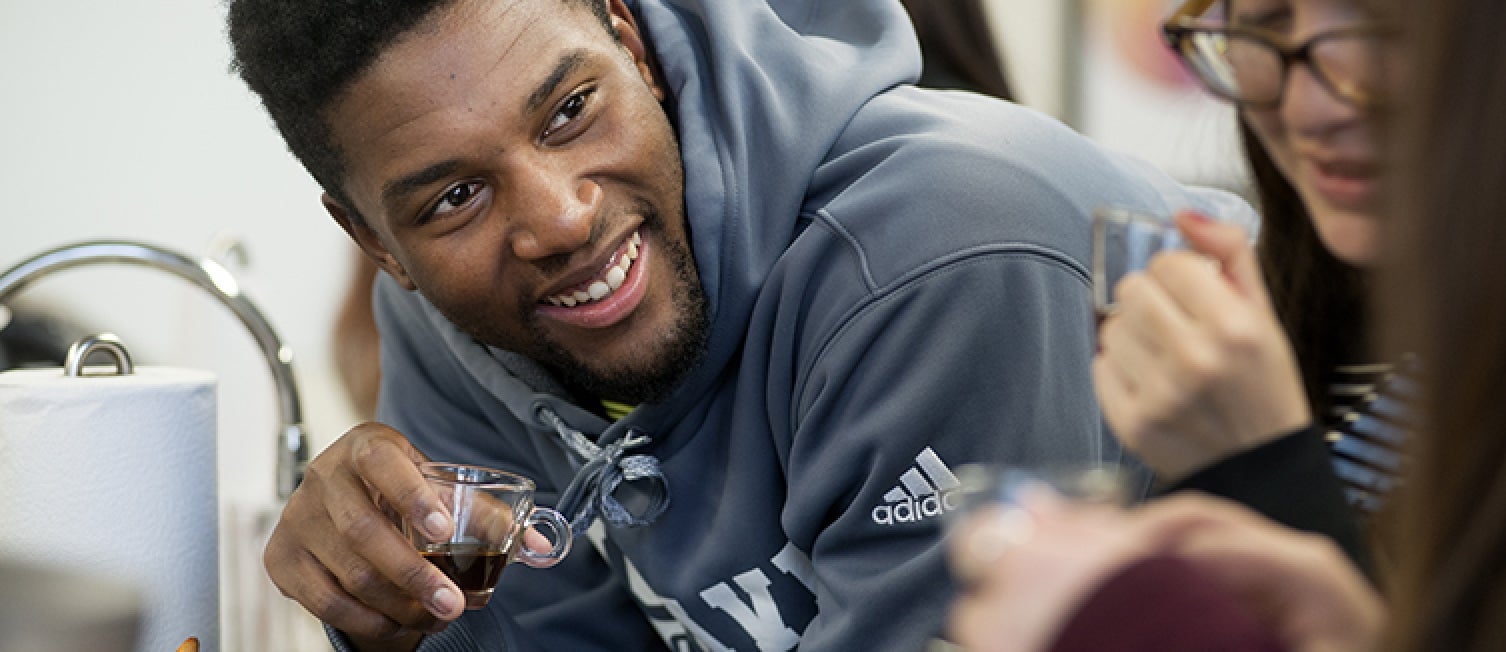 Brewing better coffee
UC Davis center brings state-of-the-art research to a favorite drink
December 1, 2021—Innovative research is percolating at the UC Davis Coffee Center, the world's first academic research center focused on advancing coffee production from farm to cup.
Applying a holistic approach to the coffee industry's challenges and needs, the donor-funded center brings together experts in food science and technology, economics, chemistry, agriculture and sociology—all with a focus on ethical, sustainable practices to protect the future of this vital commodity.
"One of the most exciting potentials for coffee research is to help small stakes farmers improve their sustainability all while increasing their economic benefit," said Tonya Kuhl, professor in the Department of Chemical Engineering. "We really hope to make sure that everyone benefits from improving coffee production."
Part of the College of Engineering, the center is also a hub for training the next generation of coffee experts. In fact, it was born out of the popular undergraduate elective course, The Design of Coffee, developed by Kuhl and fellow chemical engineering professor Bill Ristenpart in 2013.
Kuhl and Ristenpart wanted to attract students to science using a popular topic—coffee. The course drew so much interest that a research center built up around it. 
Today the center's faculty and students actively focus on many areas, including agricultural outreach; optimal storage and shipping methods; fermentation microbiology; and energy efficiency during roasting and brewing.
And that's all before anyone pours a cup, at which stage UC Davis researchers are exploring consumer issues such as taste, food safety and the biological effects of drinking coffee.
"The Coffee Center has to have professional and academic benefit," said Juliet Han, Probat Roasting Fellow serving as head roaster and manager of the undergraduate coffee laboratory. "Part of my role is to help answer questions the coffee industry has and take the big picture to understand complex systems, like coffee trading itself."
Donors joined the virtual site dedication event in June 2021 and fundraising efforts are ongoing to support the center, slated to open in fall 2022. 
Contributing reporters: Cristina Deptula and Ashley Han