Class of '68 gift welcomes all to campus
The Class of 1968 Gateway made possible by the alumni
May 3, 2022 – On April 22, 2022, the newest structure on campus was revealed: the Class of 1968 Gateway, a seven-foot high, 54-foot long metal sculpture fabricated from Corten Steel with a stainless steel UC Davis wordmark and the University seal.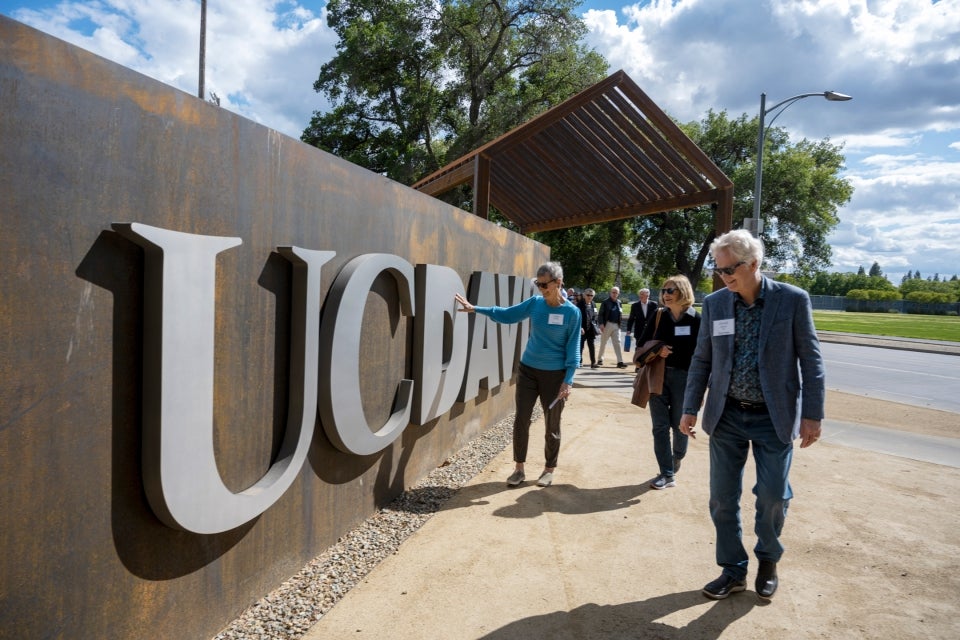 The class of 1968 had partnered with Campus Planning and Environmental Stewardship to create an iconic structure at the entrance of Howard Way and Russell Boulevard to enhance this entrance's welcoming environment and commemorate the campus's historic gateways. 
Many community members from near and afar were able to pass by the Class of 1968 Gateway during Picnic Day on April 23 and witness the collaborative efforts of a dedicated group of alumni.