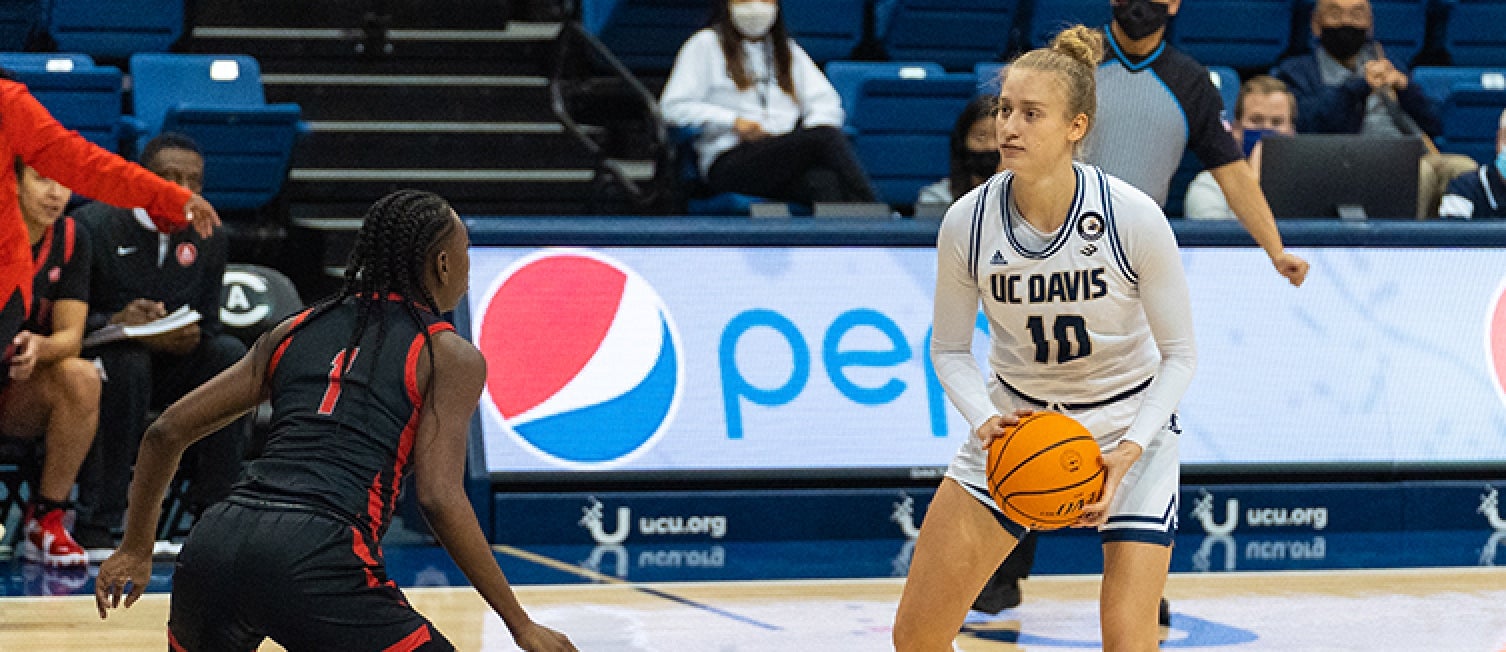 From Denmark to Davis
Scholarship recipient Lena Svanholm '21, M.S. '23, Ph.D. '26
Meet Women's Basketball forward Lena Svanholm '21, M.S. '23, Ph.D. '26, originally from Hoersholm, Denmark, whose college journey has been supported by donor-funded scholarships and awards. In fall 2023 she started her Ph.D. in chemistry and chemical biology, becoming the only known active NCAA Division I women's basketball student-athlete to be enrolled in such a program.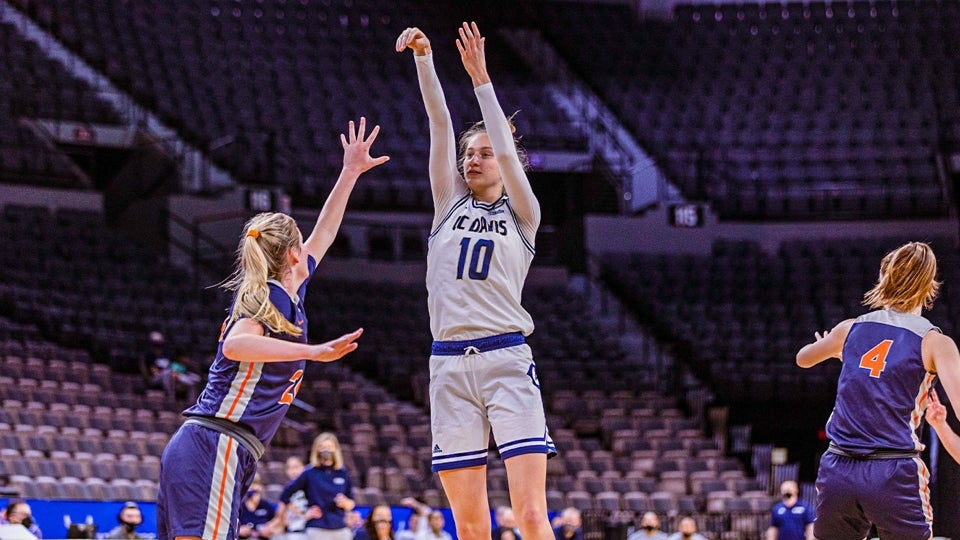 How many languages do you speak?
Three: Danish, German and English.
What is it like to be an international student at UC Davis?
I came to the U.S. by myself when I was 18 to play college basketball. I come from a small country and it was a big transition speaking a new language and living in a different culture, but I found a support system with my teammates, coaches and academic advisors. There were a lot of people willing to help me out and help me navigate the challenges that I faced.
Why are you studying chemistry?
I really like the prob­lem-solving and critical thinking skills that are needed in chemistry and I want to apply them in the world.
What has been your experience on the women's basket­ball team?
My experience here has been a unique and very positive one. In the recruiting process, I connected with the basketball team and coaching staff, especially Coach Jennifer Gross. They have managed to create a positive and healthy environment where we can all work well together.
How does your scholarship support you?
Without scholar­ships that have helped pay for my academics I simply would not be here, about to enter my fifth year at UC Davis. They have made this whole adventure possible, from living in a new country, meeting new people and getting out of my comfort zone to being at a school that challenges me academically and athletically.