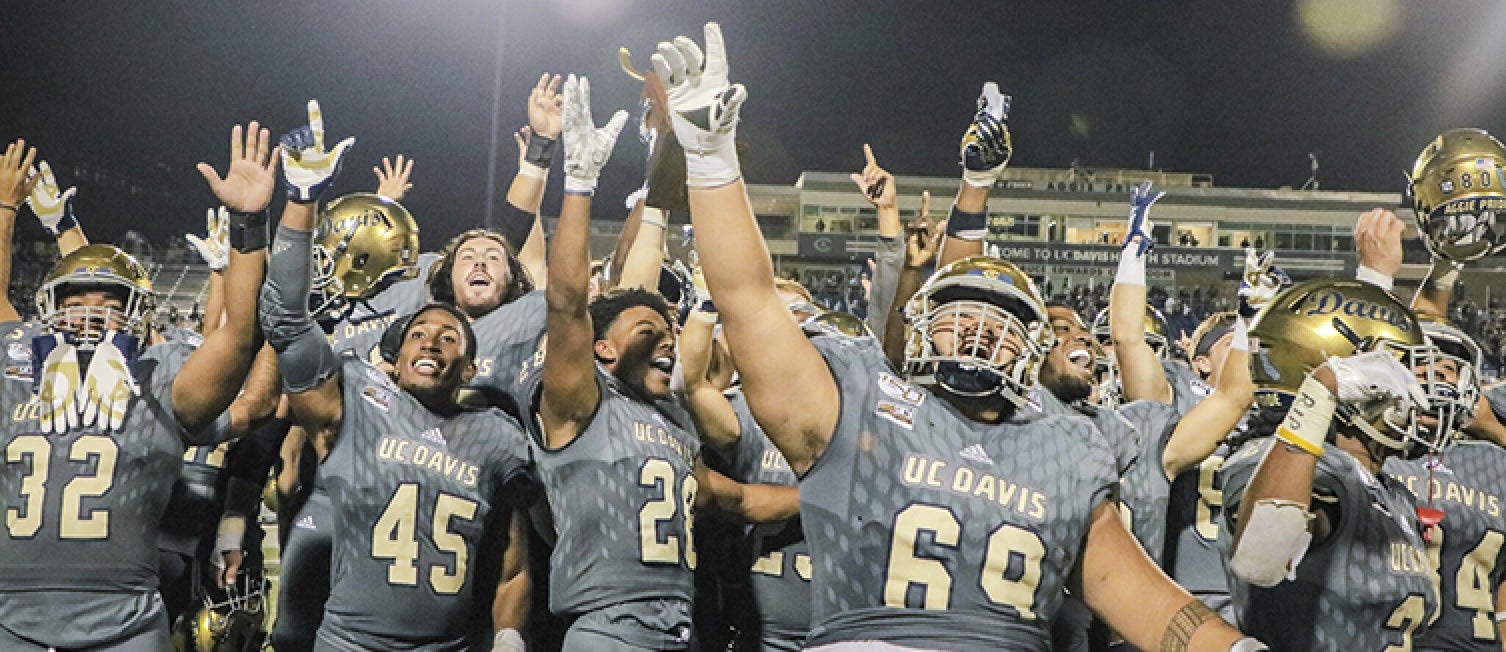 Donors kick off year with successful "Champions Achieve"
Second-annual fall Athletics crowdfunding effort raises more than $320K
Sept. 21, 2021 - A total of 707 donors contributed a total of $320,635 during Champions Achieve, the UC Davis Intercollegiate Athletics' second-annual fall fundraising campaign. 
Champions Achieve is similar to the campus's Give Day, held around the annual Picnic Day festivities. The event consisted of a five-day, social media-driven crowdfunding effort from September 14-18. Participants contributed to the Aggie program of their choice during the campaign, which ran during the lead up to the UC Davis football home opener against Dixie State last Saturday.
Bearing the similar "CA" initials, Champions Achieve was a sequel to the Champions Adapt challenge from October 2020. The generosity of UC Davis alumni, family and friends during these campaigns helps ensure financial stability for the university's 25-sport athletics program, according to Director of Athletics Rocko DeLuca. 
"The high level of support, year after year, speaks volumes about the quality of student-athletes and coaches we have," DeLuca said. "I'm grateful for the outpouring of generosity, and excited for the opportunities it affords our Aggies to achieve at the highest levels in athletics, academics and in positioning themselves for the future."
According to Liz Martin, UC Davis associate athletics director for development and alumni engagement, no fewer than 10 programs met or exceeded their fund-raising targets for the campaign: men's water polo, women's water polo, men's and women's cross country, equestrian, field hockey, men's golf, women's lacrosse, women's swimming & diving, men's tennis and women's tennis.
"The effort from our coaches, student-athletes, and development team as they connected via social media, texts, emails, and phone calls led to another great fundraising campaign. It was great to see everyone's positive energy about Champions Achieve and the impact it can make on the individual programs," said Martin. 
A full set of Champions Achieve results can be found at the Crowdfund UC Davis website. Fans, families and alumni may continue supporting UC Davis athletics at any time of year by joining Team Aggie.