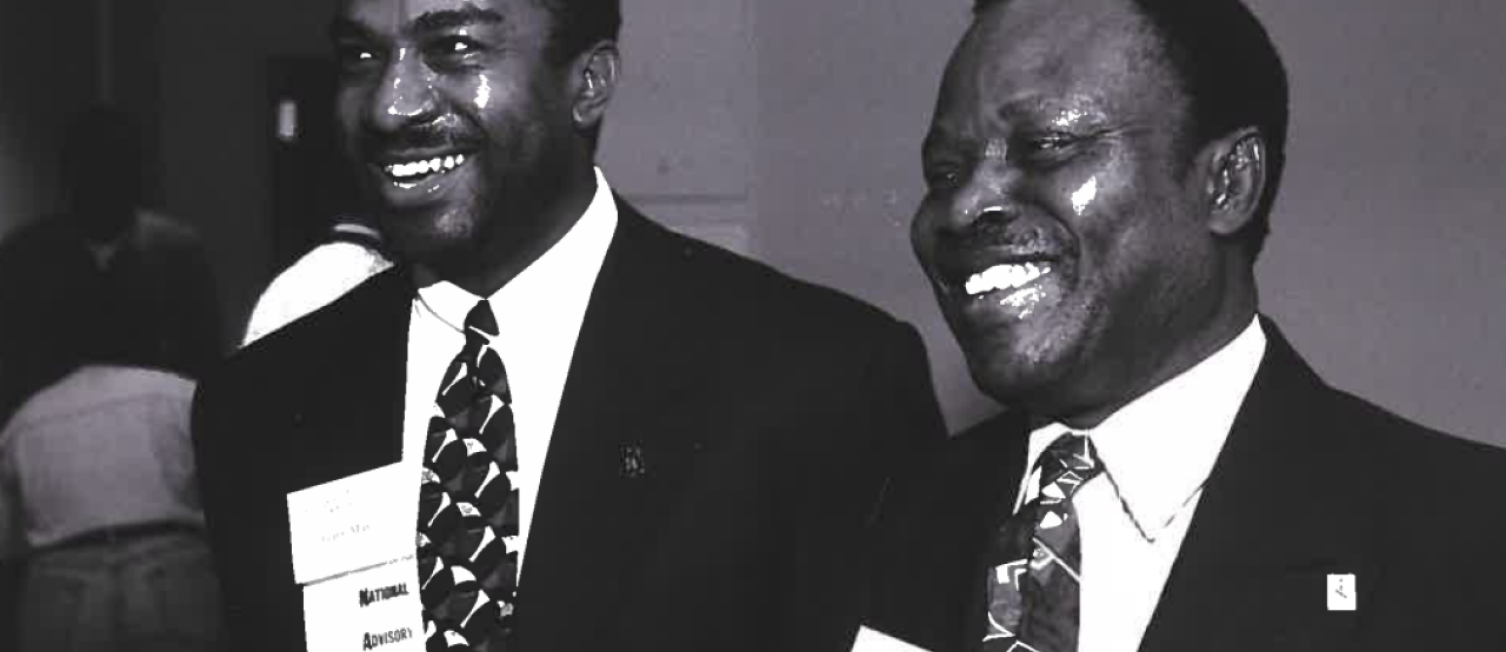 Endowed award in engineering diversity established in the College of Engineering
Augustine O. Esogbue had seen many students come and go since arriving at the Georgia Institute of Technology as the school's first Black engineering professor in 1972.  
But there was one student in particular who stood out immediately to Esogbue.  
At the time, Chancellor Gary S. May was an undergraduate and running for office in the Georgia Tech chapter of the National Society of Black Engineers, or NSBE, of which Esogbue is the founding faculty advisor.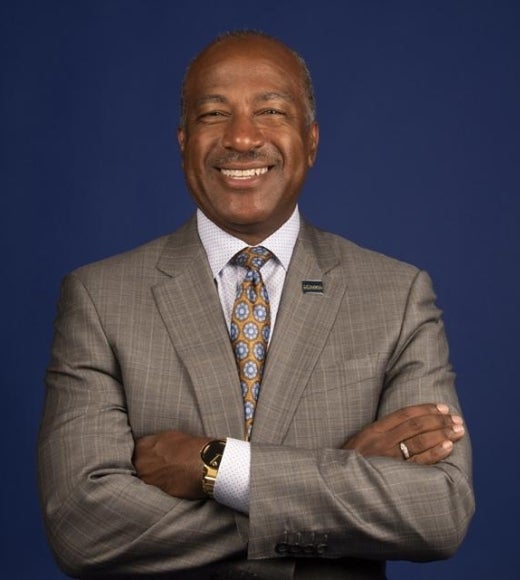 "One of the first things he said was, 'My name is Gary May. I am a rising senior in electrical engineering. My GPA is 3.85, 3.90,'" Esogbue recalled. "I said, 'Music to my ears!' None of the student leaders before him had ever proclaimed their personal academic excellence so openly. He won the election."   
That introduction sparked a lifelong friendship that led to Esogbue's generous gift to establish an endowment in the College of Engineering at the University of California, Davis.  
"He was not just a 'bookworm,'" Esogbue said with a smile. "He was a total person. That was the kind of thing that brought us together, as well as that he was an electrical engineering major." 
Esogbue fondly remembers working with May on a chapter report for a national NSBE competition. 
"I painstakingly reviewed [the report May produced] as I was accustomed to do," explained Esogbue. "To my utter amazement, it was near-perfectly composed and met my approval. Nationals further confirmed it, and we won our first National Chapter of the Year Excellence Award." 
With May as chapter president, Esogbue found a student ally who embraced his penchant for excellence. Esogbue and May partnered to increase STEM-centric activities and encourage members to consider graduate school and academic professoriate as a career option.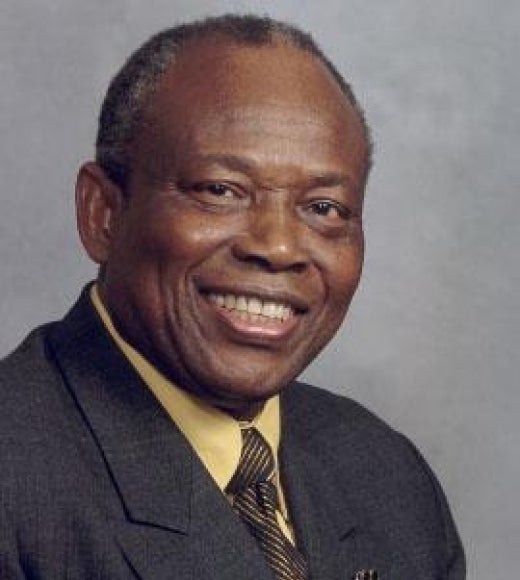 May continued to achieve, earning the AESO Systems Minority Graduate Fellowship, an award Esogbue created in 1981 to incentivize students to pursue doctoral studies to address the limited number of minority candidates for academic appointments at Georgia Tech and beyond.
Esogbue encouraged May to attend UC Berkeley, where he notes May "took his leadership and promise to another level." May was elected National Chair of NSBE, where he escalated several of the programs initiated with Esogbue at Georgia Tech and attracted national attention for the society. 
Fast forward to the present, and both Esogbue and May have served on NSBE's National Advisory Board and been elevated to National Advisor Emeriti. The sum of their individual careers, accomplishments and societal impacts could fill the pages of multiple books.  
The leadership qualities that Esogbue saw in May as an undergraduate only grew stronger as he built a three-decade career at Georgia Tech, where he was dean of the College of Engineering, in addition to prior appointments as the Steve W. Chaddick Chair of the School of Electrical and Computer Engineering and executive assistant to then-Georgia Tech President G. Wayne Clough. In 2017, May began his tenure as chancellor at UC Davis.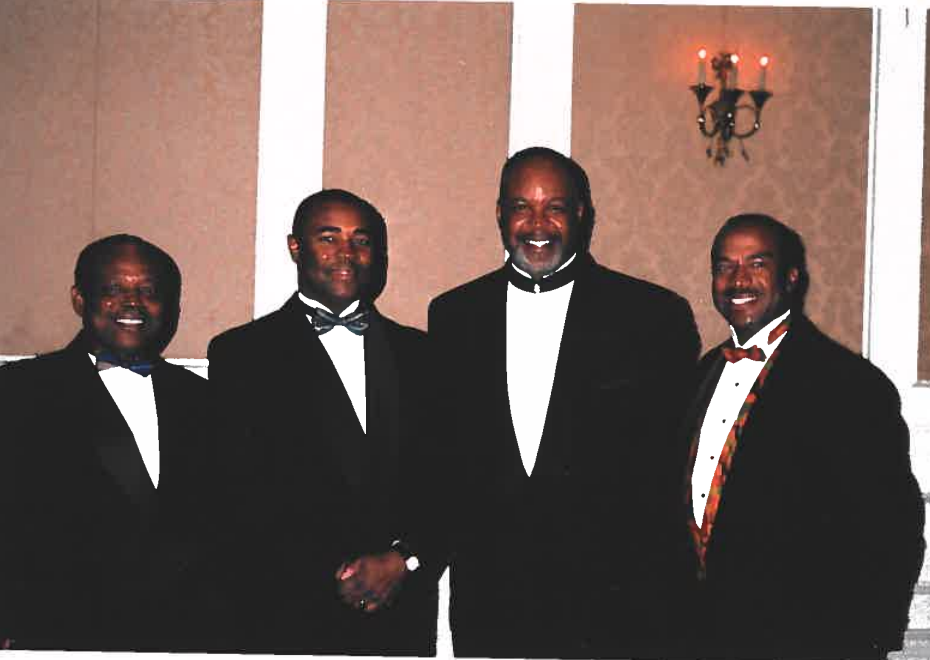 Esogbue earned tenure at Georgia Tech in 1977, retiring in October 2010, and has held the title of Professor Emeritus in the H. Milton Stewart School of Industrial and Systems Engineering since 2012. His civic activities and contributions list runs as long as that of his academic accomplishments, with Esogbue remaining heavily involved in organizations such as the Atlanta Sister Cities Commission, Leadership Atlanta Development Corporation, the 100 Black Men of Atlanta, Inc., and the global board of MAP International. 
The advancement and promotion of diversity, equity and inclusion is a cause that Esogbue is passionate about and has spent his life championing. When he decided to contribute to UC Davis — his "adopted" institution — a fitting gift name was identified: "Professor Emeritus Augustine O. Esogbue and Chancellor Gary May Endowed Award in Engineering Diversity." Not only does it immortalize the bond between the two friends, but it addresses a challenge both are committed to fixing.  
The Esogbue-May Endowed Award in Engineering Diversity will support graduate students who share a passion for excellence and demonstrated commitment to advancing diversity, equity and inclusion in the field of engineering and computer science. Awardees will be recognized for their commitment to enhancing UC Davis' recruiting, retaining and graduating Black Ph.D. students in STEM fields. 
The gift also supports UC Davis' comprehensive fundraising campaign, Expect Greater: From UC Davis, For the World, the largest philanthropic endeavor in university history. Together, donors and UC Davis are advancing work to prepare future leaders, sustain healthier communities, and bring innovative solutions to today's most urgent challenges. 
"We can't successfully build caring societies without engineering," Esogbue said. "Although we are making some progress, minorities, specifically Black people, continue to be grossly underrepresented in the STEM workforce. We believe that whenever we have the opportunity, we must do something about it. The mentorship May and I share is important to this agenda, and scholarships are pathways to that effort."  
"I am forever grateful to Dr. Esogbue for his support, from my days as an undergraduate to this endowment that will greatly benefit UC Davis students," said Chancellor Gary S. May. "Joining together with my mentor on this endowment is deeply meaningful on both a personal and professional level. Together, I look forward to continuing our mission of building diversity in the STEM fields."