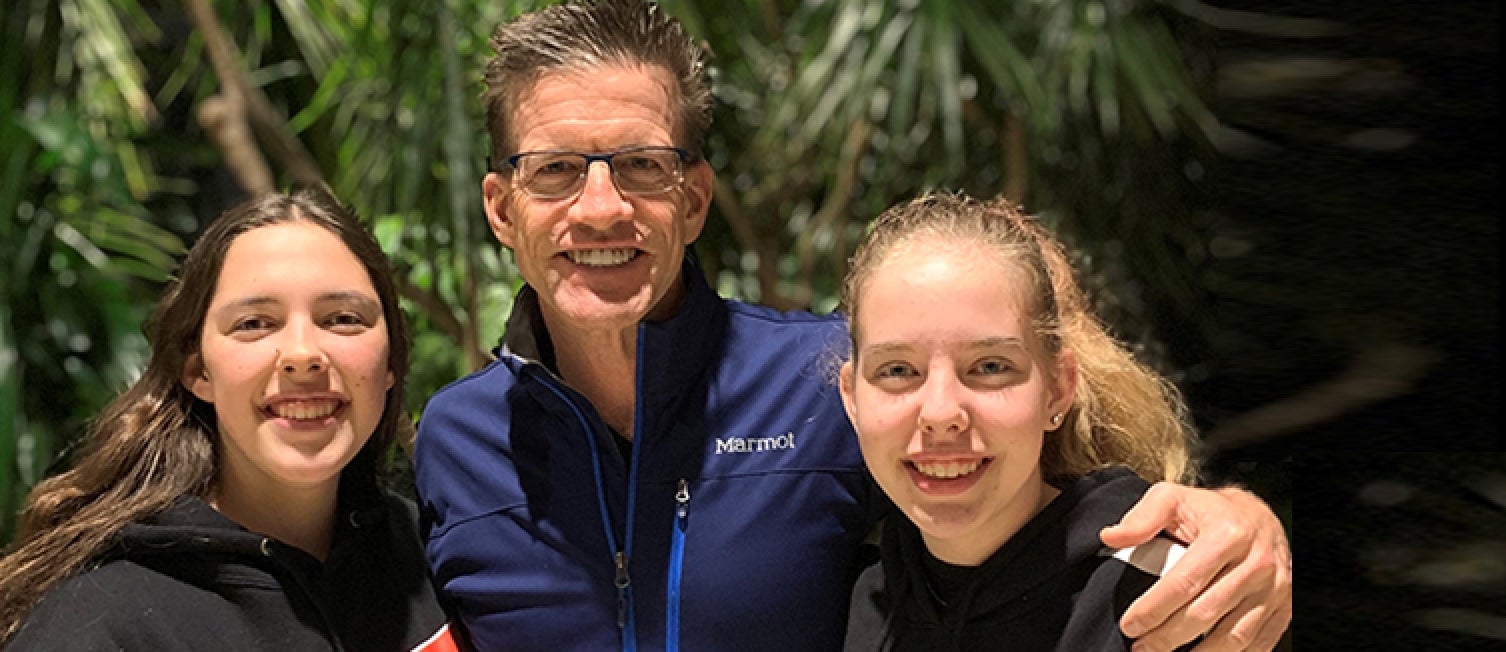 Retired orthopaedic surgeon focuses gift on residents and students
Acts of service have always been a part of life for Aaron Cook '82. 
Once the orthopaedic surgeon was able to give monetarily, while still a surgical resident at UC Davis, he did not hesitate. Years later, when the opportunity arose to make a larger gift to benefit both himself and UC Davis, Aaron established a charitable remainder unitrust (CRUT). 
"I chose the charitable remainder trust because it's an ideal vehicle where I could give a large amount of appreciated assets to the university, receive a tax deduction, and avoid capital gains taxes as well," Aaron said. "I chose to have the lowest possible income payment (5 percent) from the trust so that the principle would be preserved for the actual charitable portion of it."
The funds will ultimately support residents in the School of Medicine's Department of Orthopaedic Surgery and undergraduate students in need of financial aid as well as The Nature Conservancy.
CRUT income beneficiaries receive an income for life (or for a period not exceeding 20 years). After, the remainder of the trust is given to the charitable beneficiaries. If UC Davis serves as trustee, at least 51 percent of the remainder must benefit the university. 
When Aaron retired from his orthopaedic practice at Kaiser Permanente, he earned a significant income event. Looking for a tax deduction and an ongoing source of income as he considered retirement, Aaron created the CRUT at UC Davis valued at approximately $500,000.   
"UC Davis served an important role in my development as an individual and really formed a strong platform for my graduate education, residency and becoming an orthopaedic surgeon," Aaron said.  
Growing up with philanthropy in mind
Long before Aaron was an undergraduate student and later a surgical resident at UC Davis, he grew up in a family that valued philanthropy. He recalls that although his family did not have the financial means to donate large sums of money, they all engaged in community service. 
"I've always had philanthropy in my life and on my mind because it was something my parents were passionate about," Aaron said. "We would serve food at churches, give gifts on Christmas to those less fortunate and advocate for women's, civil and farm worker's rights in the Central Valley."
Aaron said he always had a giving mentality because he felt he has been very fortunate throughout his life. He started giving back as soon as he started earning a real income not dedicated to paying for his education. Aaron recalled one unique experience when he was a resident making around $25,000 a year and working more than 100 hours a week. 
"I remember receiving a flyer from the orthopaedic research education fund and decided I'm going to send them a check for $100," Aaron said. "Shortly after I got a thank you letter from the president at the time and he said, 'I don't think we've ever actually gotten a donation from a resident before,' and I thought that was really thoughtful."
Ensuring student success
To support future orthopaedic surgeons, he has allocated 10 percent of his CRUT remainder for UC Davis towards supporting residents in the Department of Orthopaedic Surgery who are presenting their research at national meetings and conferences. 
Yet, Aaron's primary philanthropic goal at UC Davis is to help students avoid college debt. 
"I was primarily raised by my mother and I understand the struggle single parents feel financially," Aaron said. "I made it a point to focus the largest part of my gift towards students who come from these families." The majority of Aaron's CRUT gift will create an endowed undergraduate scholarship for students coming from single-parent homes and in need of financial aid. 
He is passing down the knowledge of philanthropy to his teenage daughters by involving them in local charities and homeless assistance efforts. 
"Every Christmas my daughters and I make stockings for girls and boys and deliver them to Loaves & Fishes, a nonprofit emergency food pantry program," Aaron said. "I always encourage others to see the benefits of philanthropy and would like to thank the attorneys and staff in the Planned Giving department who made creating a CRUT at UC Davis essentially effortless. I hope others will do the same and help the future generations of students—it's a win-win proposal."