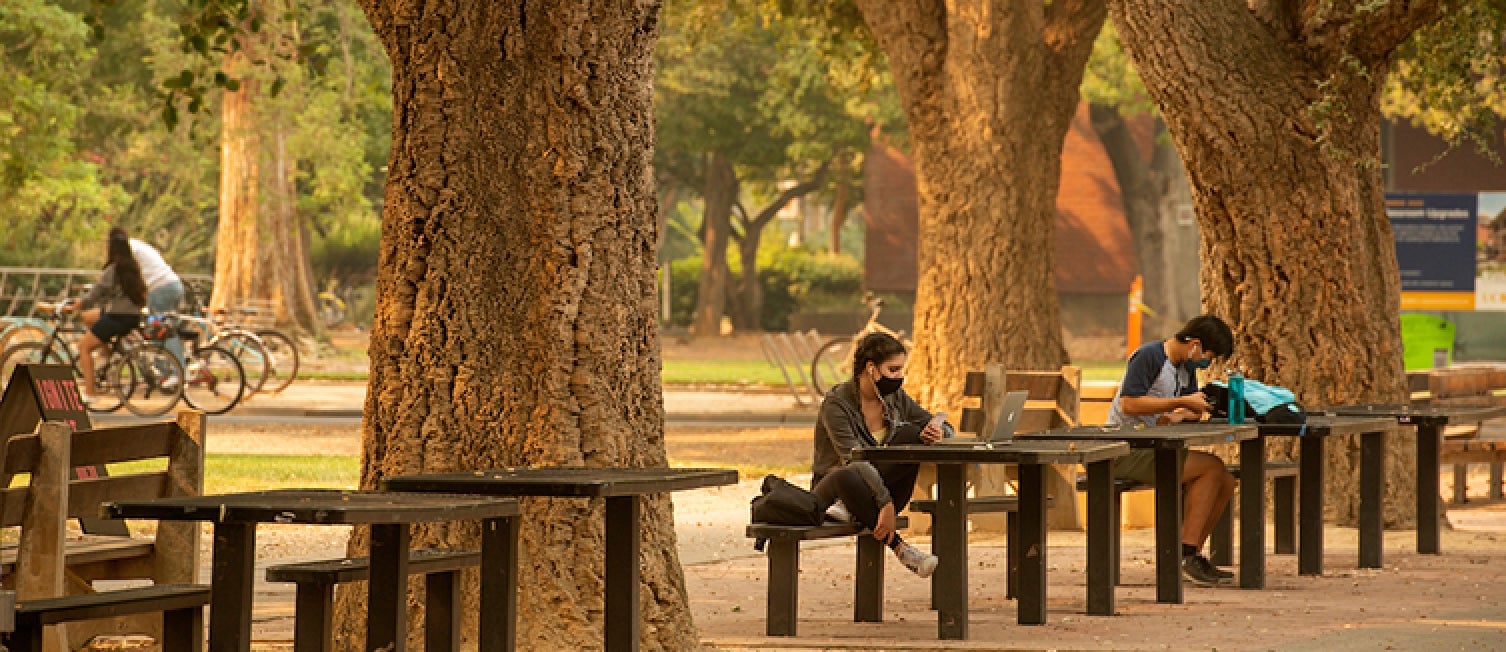 Student success empowered by philanthropy
Students have been remarkably resilient during the pandemic and the many challenges it brought on—from remote learning, extra financial hardship and everything in between. However, this difficult year also brought out the best of the Aggie community as it came together to support students throughout it all.
During a year when students were unable to learn in class, professors and faculty from the College of Engineering to the School of Education went the extra mile to ensure students could still have meaningful learning experiences from home—all with the help of philanthropy. 
From May 24 through 28, the UC Davis Foundation's "By Philanthropy" initiative highlights the work that has been done through the generosity of others.
Engineering labs from home
Hands-on learning is essential for students in the Electrical and Computer Engineering department. When remote instruction began and threatened to take away this experience for students, the department quickly thought of a new solution: bring the labs to them.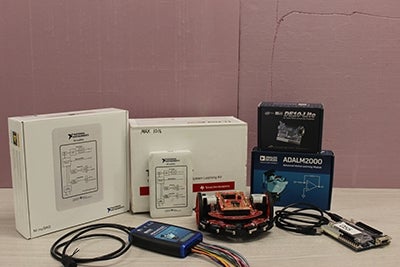 With last year's Give Day funds of $18,000, the ECE department purchased new equipment for at-home lab kits and supplies, and they reserved about half of the funds to support students facing extra financial hardship due to the pandemic. 
"The Give Day support gave us a new opportunity to help these students, making sure lab kits were available when needed, and allowing us to create 'mini-grants' to help students with the costs of books and supplies for their courses," said Josh Hihath, a professor in the department who helped drive many of the ECE department's extra efforts this year. 
Since last spring, the ECE department distributed about 1,500 kits to students, allowing them to learn hands-on as if they were in labs.
"It was essential for students to have these kits at home," said engineering student Ameer Abdul Khaliq '21, who also helped the department distribute the kits. "The practical part of the course is as important as the theory part, and having kits allowed us to learn and complete the required work while feeling safe."
Making these changes was no small feat, as the department had to rework their usual teaching methods and rewrite labs. Teaching assistants played a major role in helping students adjust to remote instruction, and four ECE TA's were recognized for their efforts through the donor-funded Smita Bakshi Digital Learning & Teaching Awards.
Thanks to this year's Give Day, in which the department received $25,000 from 86 gifts, they will be able to continue helping students during remote learning.  
"The plan for this year's give day funds is to expand the mini-grants program next year, help to update and renovate our undergraduate lab spaces and help support our students as much as possible," said Hihath. 
Virtual teaching experiences for undergrads
The Beta Lab is a group of undergraduate student mentors and graduate students from the School of Education who teach maker activities to local K-12 students—which, up until this year, was always an in-person experience. 
With students of all ages at home this year, Beta Lab director and associate professor Lee Michael Martin pivoted their approach to ensure that students of the Beta Lab could still receive valuable teaching experiences. 
"Previously, all of our work was in-person and hands-on, so the pandemic required a shift in everything we do," said Martin, who teaches in the School of Education.
Martin collaborated with the Boys and Girls Club of Sacramento to provide around 200 at-home maker kits to K-12 students in the region. Undergraduate mentors of the Beta lab were able to work with about 30 kids per quarter in virtual classes, demonstrating projects remotely so that kids could follow along at home.  
Martin's Chancellor's Fellowship, an award supported by the Chancellor's Club and UC Davis Annual Fund, provided most of the funding for the kit materials. According to Martin, most of the Beta Lab's efforts during the pandemic would not have been possible without these funds.
"I'm incredibly proud of the work that the undergraduate mentors have done," Martin said. "Despite very difficult circumstances, I've seen incredible dedication and thoughtfulness in their work. I'm really proud to have provided a meaningful and rewarding mentoring experience during this pandemic time."