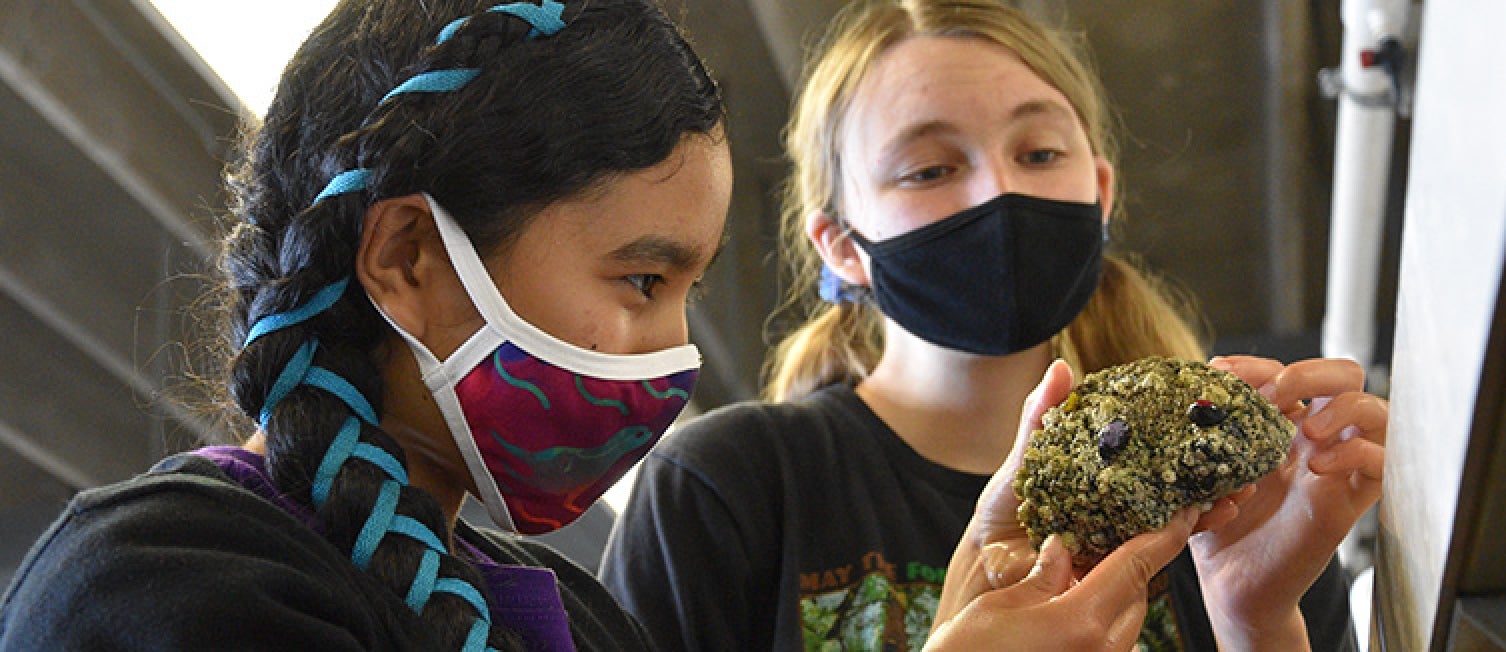 From students to professionals
Three stories of Aggie success
January 3, 2022—Aggie Launch is a UC Davis Big Idea to help students soar. With this donor-supported initiative, the university is equipping all Aggies with the tools to forge a successful path after graduation—whether by landing a first job or continuing onto graduate school.
"At UC Davis we are dedicated to helping all of our students launch into careers that they find meaningful and that take full advantage of the world-class education they received," said Marcie Kirk Holland, co-champion of Aggie Launch and director of the Internship and Career Center. 
With $10 million in donor support and growing, this Big Idea will build a comprehensive career-preparation program for all undergraduates, integrating existing successful ventures such as Aggie EVO in Athletics, AvenueE in the College of Engineering, and BioLaunch in the College of Biological Sciences.
The result? One robust network of student support providing three key opportunities: experiential learning, one-on-one mentorship, and pre-graduation planning for their next steps. 
"We have convincing evidence that four years of preparation dramatically improves a student's chances of launching, and also the likelihood that their academic path and preparation are a good match for what they want to do in life," said Michael Lorenzen, executive director of Aggie EVO. 
From the Arboretum to the UC Davis track field, and even all the way to Bodega Bay, students are bringing their futures to life with the help of Aggie Launch. 
Learning in the field
At the Bodega Marine Laboratory, marine and coastal science major Jacqueline Rajerison '21 spent this summer fully immersed in her own research project thanks to a donor-funded fellowship. 
Rajerison and her fellow students taking BIS 124, Coastal Marine Research, had the opportunity to study with Professor Eric Sanford, live onsite, and work in the lab's state-of-the-art facilities. 
"Being physically out here in the lab, manipulating my own experiment and being knee-deep in tide pools has allowed me to really see myself in a career in marine biology that I didn't think I would be able to do in the past," Rajerison said. 
The hands-on approach was key to Rajerison's experience, and a central tenet of Aggie Launch: "Experiential learning is a critical way for students to develop professional skills, to gain access to a network and apply their coursework," explained Kirk Holland.
A helping hand (or two)
As a sophomore, Eliana Bono '21 joined Learning by Leading at the Arboretum as an intern. There, she applied her studies as an environmental policy analysis and planning major in a professional setting. 
Bono wrote the program newsletter; designed and led educational activities for public events like Picnic Day; and impressed the staff so much she landed a job as a paid student employee.
Throughout, she benefited from the guidance of two staff mentors: Melissa Cruz Hernandez, outreach and leadership program manager and Maya Makker, museum education and interpretive manager.
Image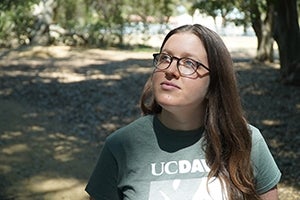 "Mentorship is an important aspect of the Learning by Leading program because it gives us the ability to help students grow within the program and help them apply their classroom knowledge to real-world experiences," said Cruz Hernandez. 
For Bono, having mentors who trust her was a great source of motivation.
"It makes your internship experience stronger when you have someone encouraging you who sees your potential," Bono said. 
Post-grad planning
Image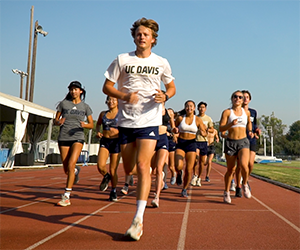 Track and field team member Ryman Crone '22 has a busy schedule as a student-athlete, but he's made the time to start his job search early thanks to Aggie EVO, the Aggie Launch program in UC Davis Athletics.
"Aggie EVO helped me form a really strong resume that I can send to potential internships," said Crone, who is majoring in neurobiology, physiology and behavior. 
Crone has enjoyed opportunities to network with professionals and explore various health-sector careers. He now plans to take the MCAT after graduation, then serve in the Peace Corps and, upon his return, apply for medical school.
"Career preparationis important for student-athletes like myself because much of our identity is rooted in our sport," Crone said. "It's important post-graduation to find something else that we can devote our lives to." 
A success plan for all students
Building on the success of current programs, Aggie Launch is scaling up professional development opportunities to the entire university so that all students can benefit like Rajerison, Bono and Crone. 
"Helping students launch their careers has never been more important, and it's not just for when they graduate, it's about their entire experience while they're in school," said Kirk Holland.