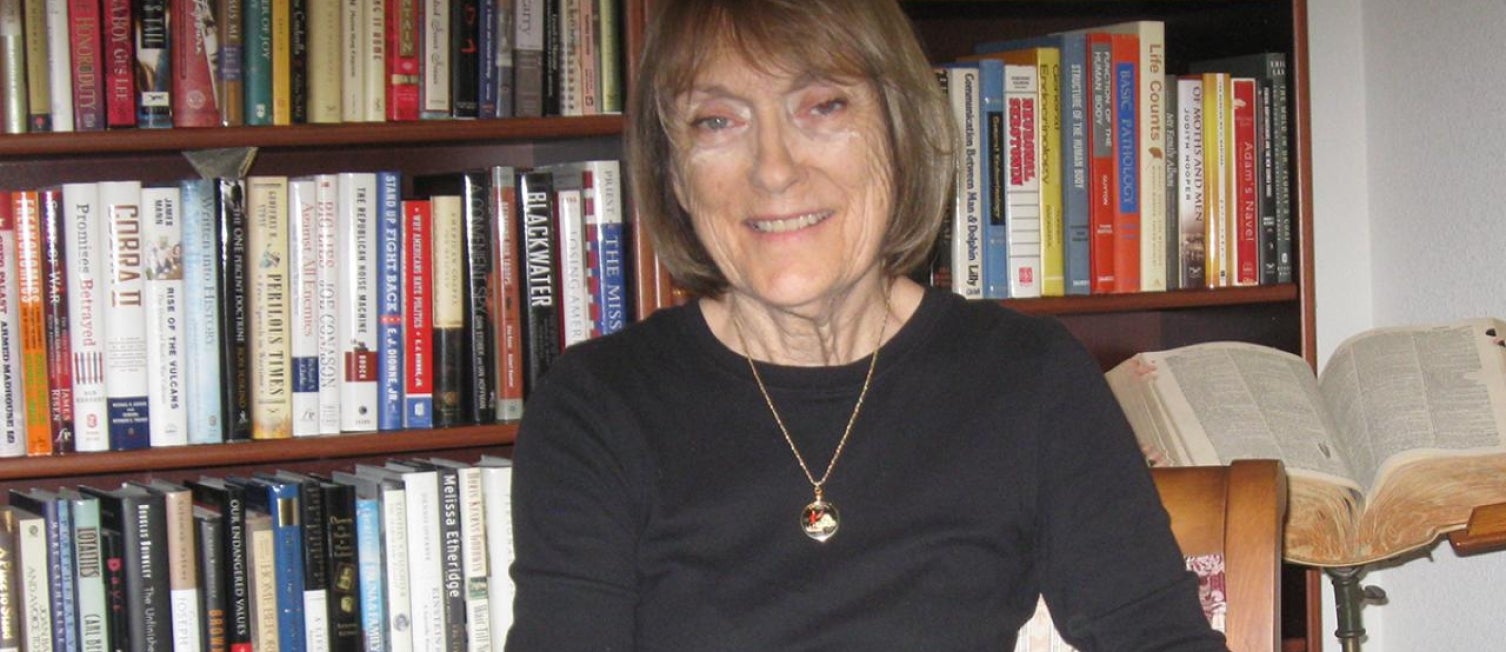 A guiding light to generations: remembering and honoring Dr. Judith Simpson Schreider
When the late Judith Simpson Schreider '76 started giving informal advice to students interested in the health professions, she couldn't have imagined that nearly 50 years later her generous spirit would live on, serving thousands of UC Davis students annually. Yet it does, in the form of the College of Biological Sciences' distinctive, holistically supportive Health Professions Advising (HPA) office.
Schreider's legacy is now poised to grow even further, thanks to one generous alumnus influenced by her mentorship, Dr. Jeffrey Du Bois '79. Du Bois, who majored in biochemistry as an undergraduate at Davis, established the Dr. Judith Simpson Schreider Health Professions Advising Endowment in honor of Schreider, who passed away in 2020. After earning her doctorate in perinatal biology, Schreider stayed on at Davis as a post-doctoral student, but in 1978 her reputation for mentorship earned her the directorship of what was then called the Health Sciences Advising Office. "Advising was just a perfect fit for her," says her widower, Jay Schreider. "She loved mentoring students. She often said, the kids who've gone on to the health sciences, that's her legacy."
A pediatric surgeon, Du Bois counts himself in those ranks. "Unequivocally, she's the one who got me into medical school," Du Bois says. Financially strapped and unsure of his path, Du Bois struggled after transferring from community college to Davis's much bigger environment, but he found a champion in Schreider: "That continual contact and emotional support system were critical. She was the only person I had to lean on, and she kept me laser-beam focused on my goals."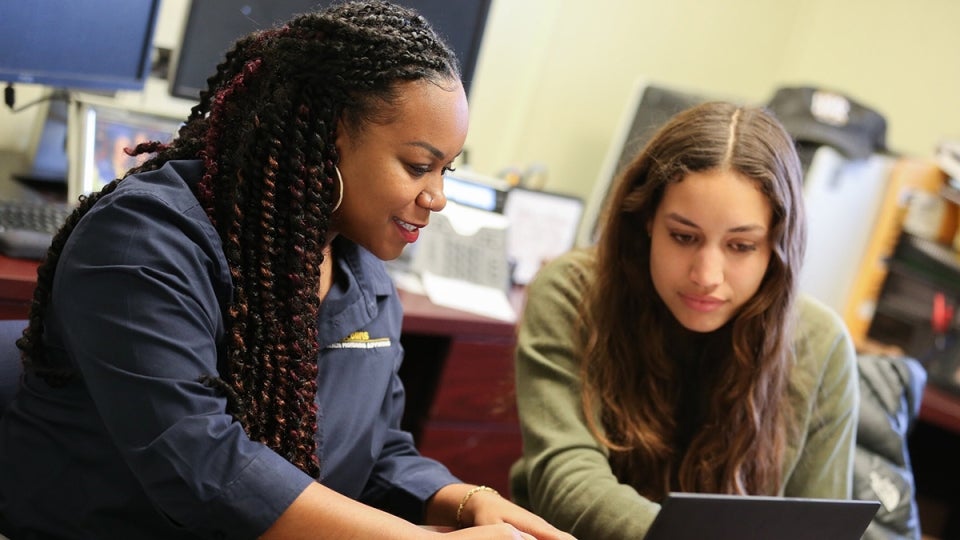 A continuing tradition of mentorship
Schreider's vision has benefited decades of Davis students via her advising—which continued informally long after she officially retired in 1993. Working as a volunteer, she met with advisees in her home, fielding late-night and holiday calls from admissions officers and once even setting up an appointment after meeting a student in a grocery-store line.
In one case, her guidance spanned generations. Karen Paddock '81 worked for Schreider as a peer mentor and remembers Schreider warmly: "She created such a good culture and was such an encouraging human being," Paddock says. Paddock, a history major, originally intended to go to nursing school, but shifted her ambition to becoming a physician and, after graduation, took pre-med coursework. Schreider helped Paddock apply to medical schools; Paddock, who became an anesthesiologist, recalls Schreider telling her to show people that even history majors can get into medical school. Years later, when Paddock's daughter Danielle was applying to medical schools, "I circled back to Judith, who was so helpful to me," says Paddock. "We went to her home, and all she looked was a little older—she was still the force of nature." With guidance from Judith, Paddock's daughter became an otolaryngologist (ENT.)
The days when Schreider advised students from her kitchen table are gone, but her influence persists at today's HPA, which employs several full-time staffers and peer counselors and hosts the nation's largest pre-health conference. "We're with students from the moment they arrive at orientation, and we provide a lot of coaching and emotional support," says HPA director Manisha Lakhotia '94. "Our mentorship is all in line with how [Schreider] did it many years ago."
HPA's uniquely comprehensive services and support are available to students in any of the four UC Davis undergraduate colleges, alumni, and those entering any health profession. Du Bois hopes his endowment will honor Schreider's memory in service of HPA's mission. "My focus is to ensure that Dr. Simpson [Schreider] is recognized for starting this," he says. "Other undergraduate institutions don't have anything quite like it, and that speaks very highly of Davis and of her for having the vision to start it."
Lakhotia says the endowment will help HPA expand: "As the endowment grows, there's a foundation for other alumni to give and that will help both the programs and services we can offer." Importantly, that will also help HPA work toward increasing diversity in health care. "With our diverse population at Davis, students bring their experiences and in turn can mentor other students from their communities," Lakhotia says. "When Dr. Du Bois speaks about his experience and the endowment, it's about keeping that circle going."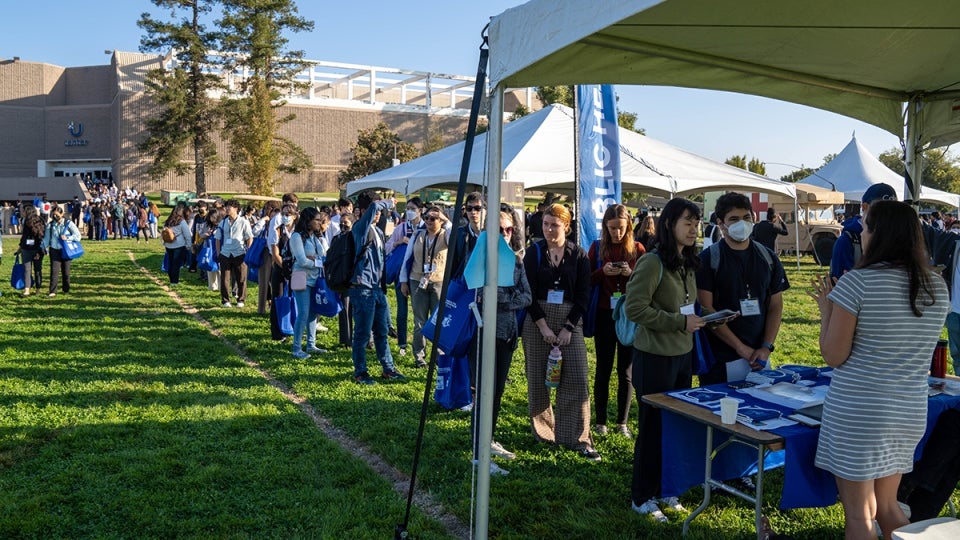 A bright light for students in need
Schreider, too, was dedicated to helping underprivileged students, says Jay Schreider. "People who had a tough upbringing or tough luck, she could recognize that they'd make good physicians or health professionals," he says. "She would work very hard for them."
She did just that for Dr. Amparo Elena Heredia '04, who started college as a single mom in her 20s, the first in her immigrant family to go to college. Heredia wasn't sure she could get into dental school, but recalls driving her beat-up Honda Civic to visit Schreider in her home for advising and encouragement. "If anybody stands out in my academic life, it's her," says Heredia. "She really made a difference—a huge difference—for me. She genuinely cared and wanted to see you overcome and achieve."
With Schreider's guidance, Heredia was accepted to UC San Francisco's renowned dental school and now owns thriving dental practices in San Francisco. "Sometimes, I still pinch myself," she says. "[Schreider] was the bright light who came into my life right when I needed it."
That light shone for many, Du Bois says: "Judith was a kind of guiding light. If you think about ships at sea coming into rocky coastline, they need a beacon. She was that beacon."
Celebrating the life of Judith Simpson Schreider
Did Judith Simpson Schreider have an impact on your life? The college is hosting a special gathering on campus in her memory on Saturday, October 28, 3:00pm – 5:00pm. If you are interested in the event or have questions, please feel free to contact Andrew Bowles (abowles@ucdavis.edu). To make a gift to Judith's endowment, please go to give.ucdavis.edu/go/JudithHPA.