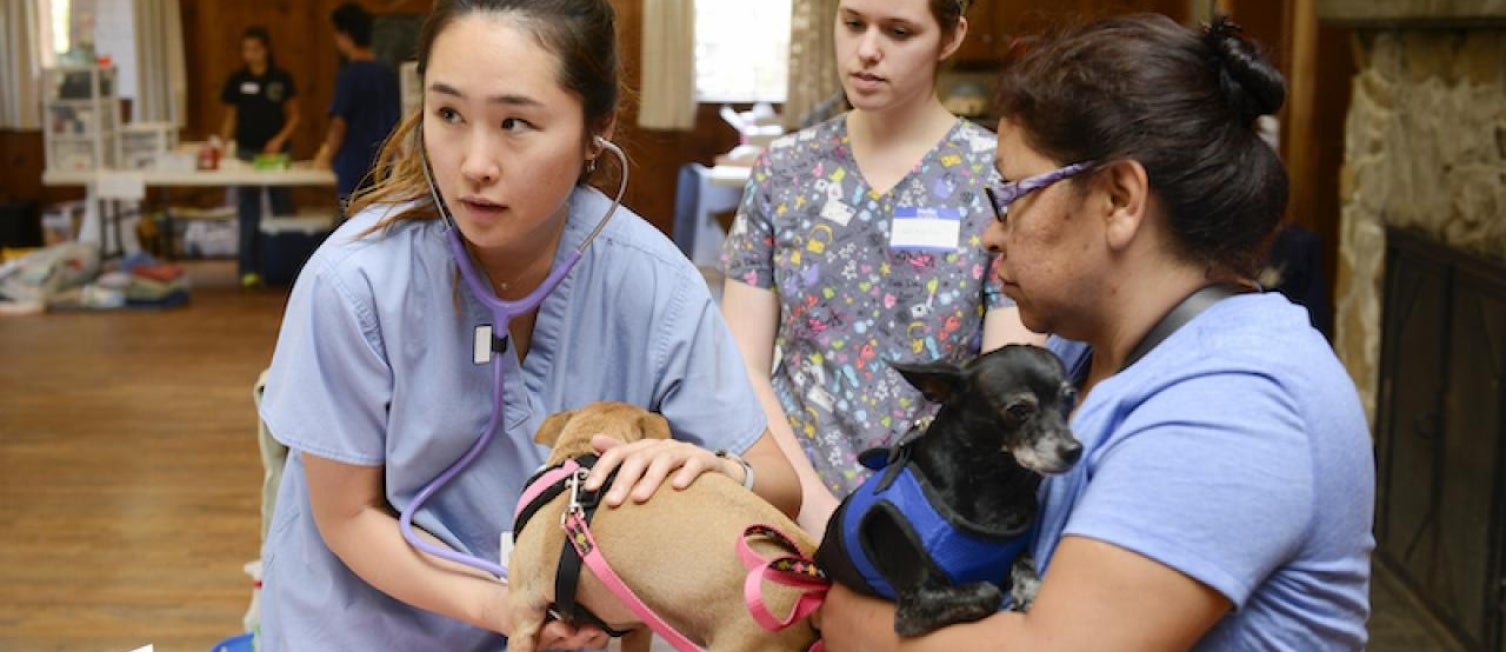 PetSmart Charities to name endowed chair at UC Davis School of Veterinary Medicine with $6 million gift
PetSmart Charities® will name an endowed chair at the University of California, Davis, School of Veterinary Medicine for $6 million. The landmark partnership marks the largest gift to date made by the top funder of animal welfare in the U.S. to bolster the commitment to improving access to veterinary care.
The prestige associated with endowed faculty chairs attracts accomplished academics to the role. Establishing the PetSmart Charities Endowed Chair in Accessible Veterinary Care will leverage UC Davis' breadth of research strengths to continue to build innovative, compassionate care for all pets, ensure hands-on clinical training for veterinary students, and develop research models that can scale nationwide. Programs at UC Davis also reach historically excluded rural and urban communities. UC Davis has delivered innovative, low-cost veterinary care models for years, including Knights Landing One Health Center Veterinary Clinic's service to residents in a rural community near Davis, California, among others.
According to research commissioned by PetSmart Charities, in the U.S., 50 million pets a year lack access to standard veterinary care. Demand for pet health care has never been higher, but a shortage in practitioners along with rising costs of veterinary care have created a crisis. In recent reports, the country will experience an estimated shortage of 15,000 companion animal veterinarians by 2030. Nearly 30% of pet parents report a veterinary bill of $499 would land them in debt.
In 2023, PetSmart Charities committed $100 million over the next five years to address geographic, language and financial barriers to veterinary care. The funding designated to support innovative programs across the nation's veterinary colleges signals the nonprofit's capstone priority in this portfolio.
"It's one of the most pressing issues of our time – building more equitable access to veterinary care," said Aimee Gilbreath, president of PetSmart Charities. "Supporting an endowed faculty chair at this world-class veterinary school is certain to help us gain access to insight and expertise on effectively investing in this critical societal need. The chair will also lend thought leadership and representation in partnership with PetSmart Charities across the animal welfare space, and at other intersections serving pets and people. We couldn't be more excited about this promising partnership!"
UC Davis' School of Veterinary Medicine was chosen to receive the gift for its sustained priority of improving access to veterinary care and integrated approach to student training. Their continued reign as the top veterinary school in the nation, experience serving communities in need, and commitment to attracting a more diverse population of students to the field also made for an ideal match in supporting PetSmart Charities' initiatives.
"I'm thrilled to join forces with PetSmart Charities to make a greater impact in an issue that affects many animals and their owners," said Dr. Mark Stetter, dean of the UC Davis School of Veterinary Medicine. "Together, I believe that we can advance new models that can expand veterinary care to those who need it most."