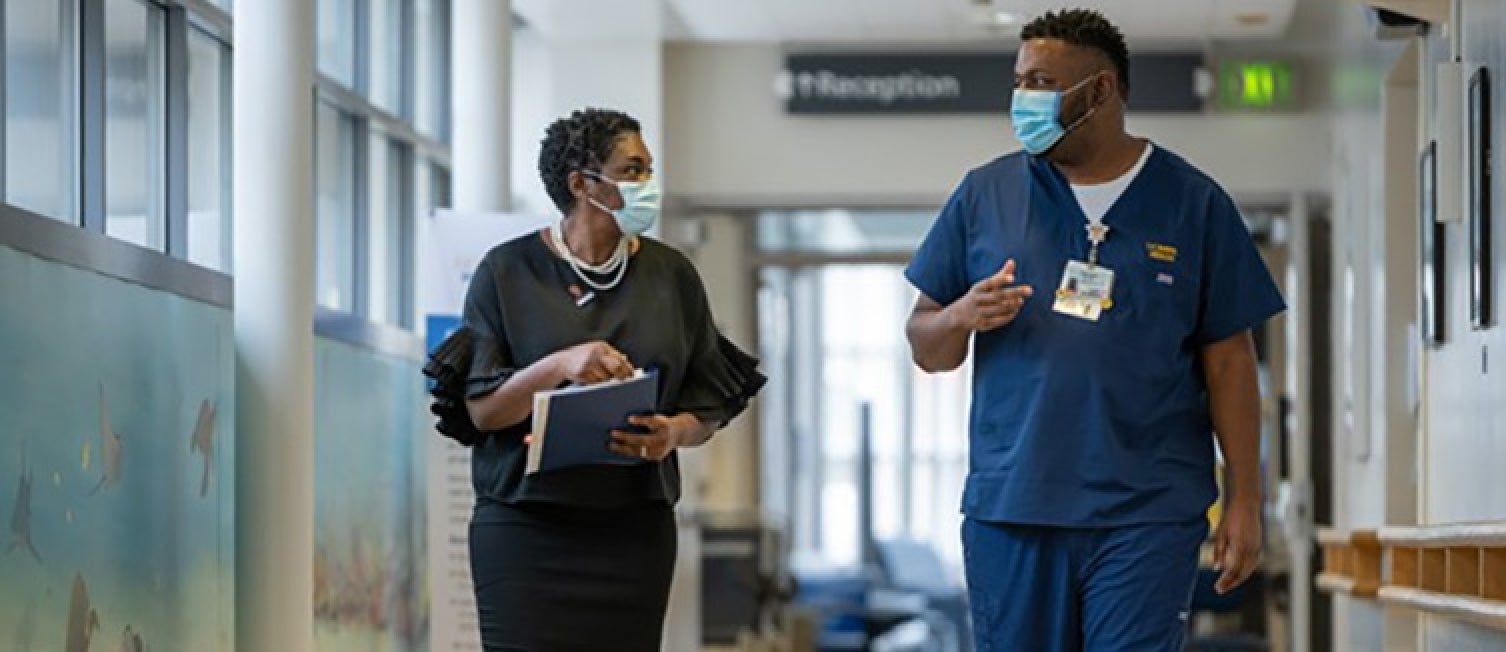 Improving health during the COVID pandemic with the power of philanthropy
Donors support emergency needs, education, research
UC Davis Health has made major breakthroughs since the start of the pandemic from developing COVID-19 testing in just 19 days to administering more than 70,000 vaccine shots. 
Though these large feats are impressive, many lesser known stories transform lives as well. And those that are supported by philanthropic funding are often the most impactful of all.
One medical student overcame COVID-19 after becoming a new mom; one doctor has been sequencing the genome of the SARS-CoV-2 virus which is an essential component of monitoring COVID-19; one nurse earned his master's in nursing leadership despite societal challenges. Philanthropy is at the core of all these stories and has allowed each individual to achieve their goals. 
From May 24 through 28, the UC Davis Foundation's "by philanthropy" initiative highlights the work that has been made possible by the generosity of others.
In addition to these profiles of healthcare workers supported by donations, check out the by philanthropy website for more videos and stories—along with an interactive campus map showing the buildings made possible by donor generosity.
In med school with a baby – and COVID-19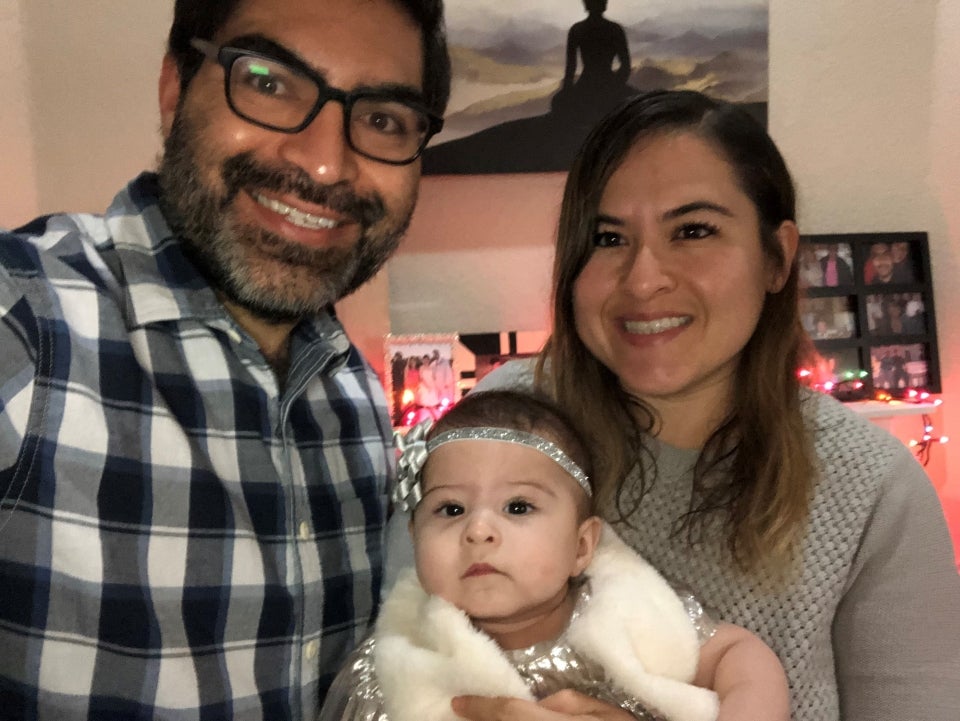 Being a medical student can be challenging but add on a pandemic, being a new mom and fighting COVID-19, the responsibilities are endless. Maria Gonzalez M.D. '21 a medical student at UC Davis and welcomed her first baby in June 2020; unfortunately, she and her husband contracted COVID-19 shortly after.
"My husband and I had to quarantine ourselves and needed a place to stay while our family took care of our baby," Gonzalez said. "Thankfully, Dr. Scott Fishman and Dr. Blanca Solis (both UC Davis doctors) offered us a place to stay while we figured out longer-term housing."
A few of Gonzalez's professors encouraged her to apply for the COVID-19 Support Fund, which was established by UC Davis Health in March 2020 for health employees and has received over $100,000 in donations from employees and the broader community. Gonzalez received a grant of $1,000 to help with additional financial burden brought by COVID-19.
"I am grateful for the funds because we used it towards our Airbnb stay during our quarantine and I'm thankful to be connected with so many great doctors like Dr. Jennifer Plant and Dr. Sharad Jain who helped me navigate COVID-19 related challenges while acclimating to motherhood after recovery," Gonzalez said. "As a medical student, I've been able to see what high quality healthcare looks like and engage with amazing doctors who have been part of my personal experiences."
Tuition covered by donations allows nurse to give back and grow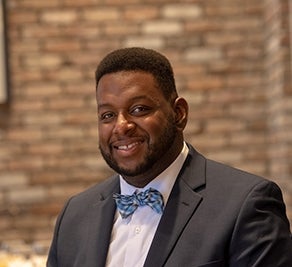 Aron King '21 also had an enriching educational experience at the Betty Irene Moore School of Nursing and recently earned his master's in nursing leadership, an affordable program made possible by the generosity of the Gordon and Betty Moore Foundation. 
"I was excited to attend the Betty Irene Moore School of Nursing because I heard great things from graduates and the fact that they provide a grant that covers our tuition," King said. "Donor support and philanthropy really allowed me to dedicate more time to serving the community, to study and grow, and not have to worry about financial debt." 
In addition to earning his master's and working as an assistant nurse manager at UC Davis, King was also heavily involved with the nonprofit organization Capitol City Black Nurses Association in Sacramento which aims to advocate for the needs of nurses and optimize health outcomes in communities where health disparities persist. He hopes to dispel microaggressions involved with race and certain professions like nursing and further improve community healthcare by earning his Ph.D. in the future.
"One of the main things that people need to know is you can't be what you don't see," King said. "Growing up and even when I considered nursing school, I didn't know many black men who were in the nursing profession. I'm a bit of an anomaly so by encouraging more African Americans to pursue health careers, we can improve community health and diversify the field."
Life-changing research funded by retired UC Davis faculty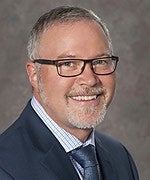 With COVID-19 still affecting everyday life, donors have stepped up to support a crucial component in monitoring the virus. Retired UC Davis faculty member Robert Borgen and his wife, Sophia Lee, helped establish the COVID Genomics Research Fund for UC Davis Professor John McPherson with a $50,000 gift. McPherson is a member of a UC-wide consortium focused on DNA sequencing and cancer genomics.
"The large-scale testing we have set up tells us whether or not an individual is infected but it does not tell us which variant of the virus they are infected with," McPherson said. "Viral genomes change over time and some variants have emerged that appear to be more contagious than others. By using genomic sequencing, we can accurately identify which variants are present in our community."
So far, UC Davis Health is aware of several COVID-19 variants and McPherson's research has worked flawlessly. Just last month, his lab confirmed the identity of a variant known as B.1.351, the first known case of this particular mutation of the SARS-CoV-2 virus in Yolo County. Research performed elsewhere has found that the B.1.351 variant is more contagious, with a 50 percent higher transmission rate. 
"The generous donor support we received has enabled us to explore the various methods to ensure we are matching the best technology to our needs," McPherson said. "This has greatly enhanced our ability to respond in a timely manner to the new methods and monitoring needs. We are very grateful for this much needed support."