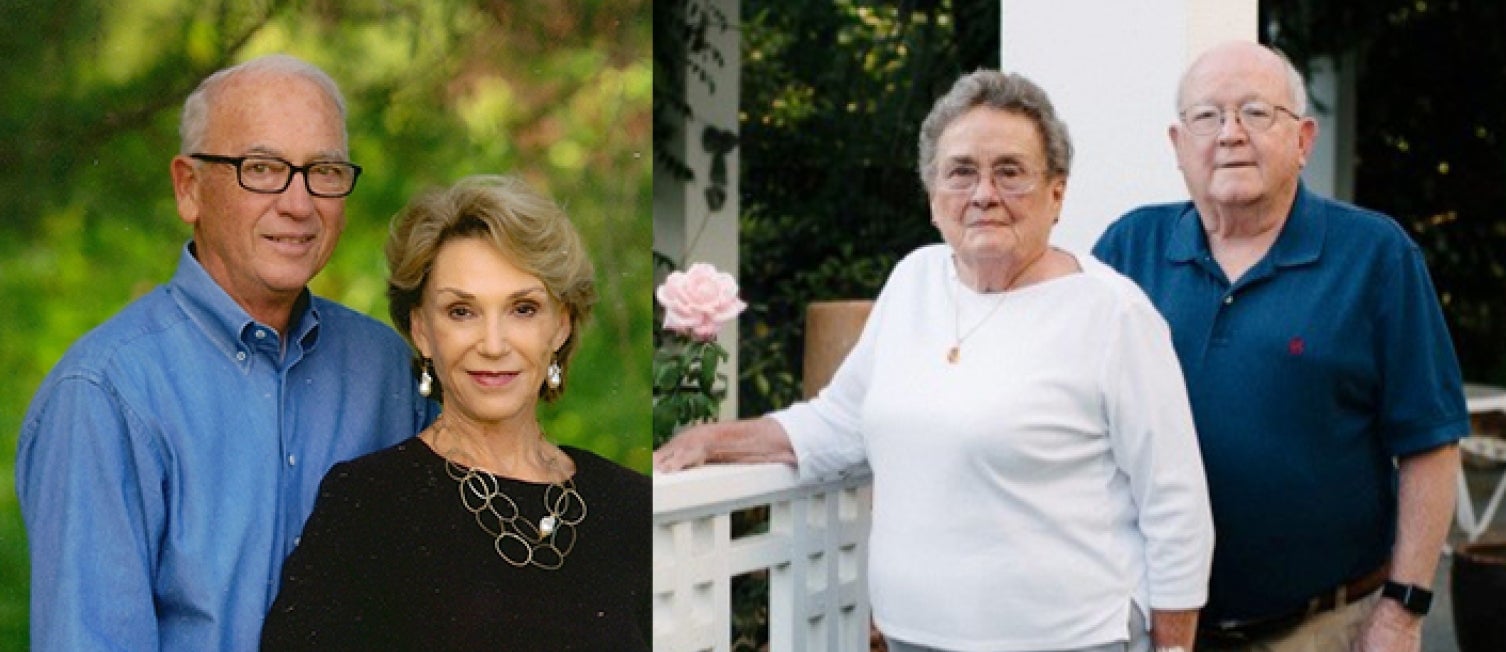 2 Couples Honored With Soderquist Award
May 10, 2022—Carol and Gerry Parker and John and Lois Crowe, Ph.D. '75 have been named the winners of UC Davis' 2022 Charles J. Soderquist Award, and were honored Friday (May 6) at the first in-person celebration of the award in three years.
The Soderquist Award is given by the UC Davis Foundation in recognition of philanthropy, volunteerism, leadership and an overall commitment to UC Davis, as exemplified by the award's namesake, a UC Davis alumnus and entrepreneur.
"Carol and Gerry Parker and John and Lois Crowe have been invaluable partners to the UC Davis community," said Shaun Keister, vice chancellor for Development and Alumni Relations and president of the UC Davis Foundation. "Their decades-long dedication to supporting UC Davis will continue to benefit our students and university long into the future."
From parents to philanthropists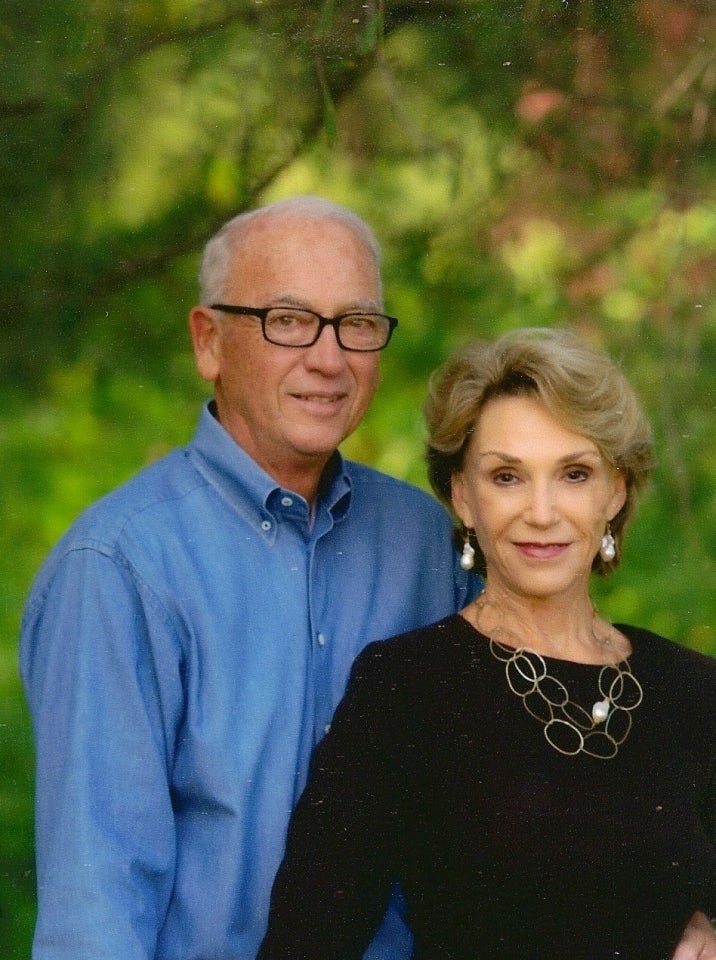 The Parkers are longtime donors and volunteers whose UC Davis connection began when their eldest daughter became an Aggie in 1996, prompting an ongoing partnership with the university spanning almost 20 years.
The award comes with a $5,000 prize, which the recipients donate to a university program or field of their choice. The Parkers have designated their winnings to the Tahoe Environmental Research Center, which has played a major role in their involvement with UC Davis.
Charles Soderquist himself first introduced them to the center in the 1990s when it was located at the Tahoe City fish hatchery. As active members of the Lake Tahoe community, they were fascinated by the research and inspired to support it.
"This award is especially meaningful since it was Charles Soderquist who initially got us involved in supporting UC Davis via the Tahoe research group. As such we wanted to designate the award stipend to that organization," they said.
Their impact reaches many diverse areas of the university, with giving that includes the Manetti Shrem Museum, Undergraduate Student Aid, the Mondavi Center, Office of Research, College of Biological Sciences and more.
"Our experiences with UC Davis have been gratifying," they said. "The university sets an outstanding example of providing quality education across a broad range of disciplines and a diverse student body. We are proud to be able to add our support."
Gerry Parker retired from Intel in 2001 after a distinguished 32-year career, most recently serving as executive vice president of new business development. At UC Davis he has been largely involved with the Tahoe Environmental Research Center, both by supporting the center and serving on its advisory board.
Carol Parker has served as chair of the Manetti Shrem Museum Advisory Board, representative on the Global Campaign Leadership Council, and member of the Women & Philanthropy Advisory Council. Both Carol and Gerry have served on the UC Davis Foundation Board of Trustees. In 2017, they won the Cal Aggie Alumni Association's Friend of the University Award.
Nearly 50 years of Aggie Pride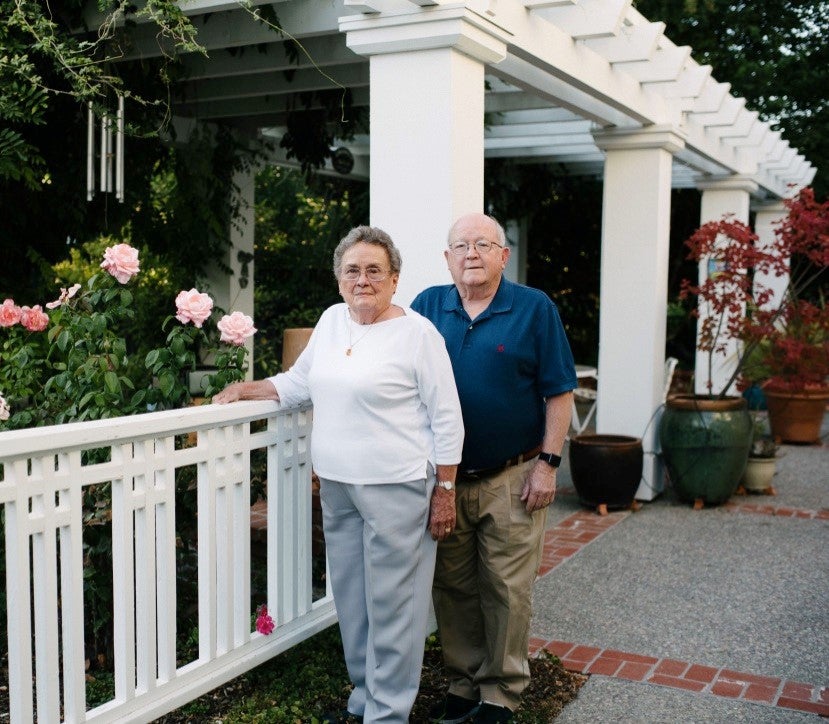 Pioneering scientists Lois and John Crowe have been leaders in the UC Davis community since the 1970s, when they began their illustrious careers in the life sciences. The couples' impact on campus ranges from groundbreaking scientific discoveries to founding support of arts and science programs.
In 2018, they won the UC Davis Medal for their exceptional commitment to the university and in 2019 they were awarded the Chancellor's Lifetime Achievement Award for innovative research.
They have dedicated the funds from their Soderquist Award to the Learning by Leading program at the UC Davis Arboretum and Public Garden, an area of campus they have always been passionate about supporting. They are also founding members of the GATEways Outreach Planning Council and supporters of the Arboretum Terrace Garden, which they named the Lois Crowe Patio.
"The Learning by Leading program started out small and it's become quite extensive," Lois Crowe said. "It provides a chance for undergraduates to become involved in important projects on campus and it contributes to their education program."
John Crowe is a professor emeritus of the Department of Zoology, where he served as chairman for eight years. In the mid-1990s he and Lois were founding members of a new Department of Molecular and Cellular Biology. Lois Crowe earned her Ph.D. in 1975 and was a biophysicist in the Departments of Zoology and Molecular and Cellular Biology before retiring in 2001.
"UC Davis has been our life," said John Crowe. "We've been here for 50 years and we both had successful research careers. It wouldn't have happened without the support of the campus. The facilities are first class; it's encouraging to do research here that's on the cutting-edge."
The Crowes are founding members of the Mondavi Center Advisory Board, where John served as president of the board for five years. They also support the Department of Music and the School of Education's Center for Shakespeare in Diverse Classrooms project. John Crowe served on the Bodega Marine Lab Advisory Board and College of Biological Sciences Dean's Leadership Council, and Lois Crowe served as trustee of the UC Davis Foundation Board from 2009-15.
"It was a surprise to win this award," Lois Crowe said. "I really have to admire Charlie for creating an award that gives back to the university. We've had a great career and a great life in Davis, and that's all I can say."