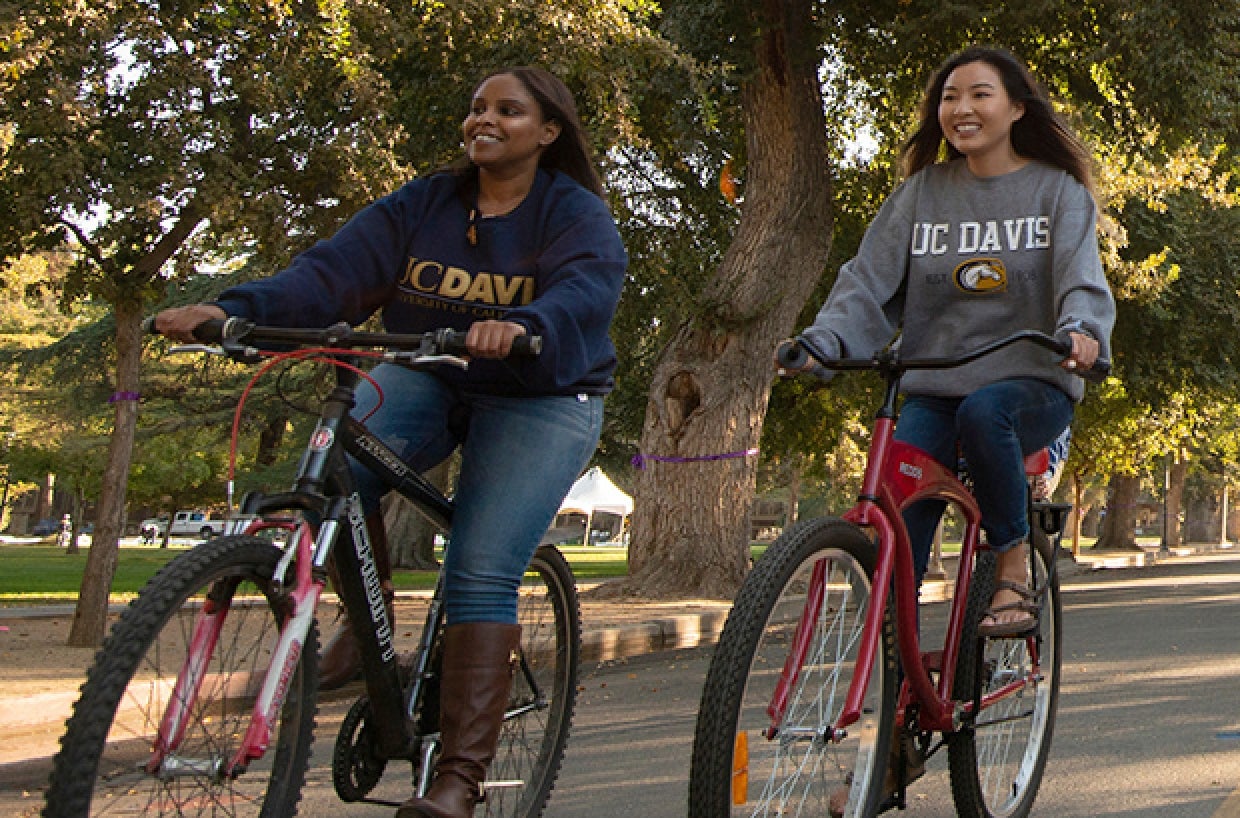 Employer Donation Matching
Expect greater impact with an employer gift match
Make your gifts to UC Davis twice as impactful through our matching gift program. Many companies encourage a culture of philanthropy by matching employees' philanthropic giving – and sometimes that of spouses and retirees as well.
Through UC Davis' employer matching gift program, many donors are already elevating the work of the university's world-class teaching, research, and public service.
Search below to see if your company can increase your donation in a matter of seconds.
Matching Gift
and
Volunteer Grant
information provided by

When submitting a matching gift through your company's electronic portal or if your company uses a paper form you may need the following information:
Mailing Address:
UC Davis Matching Gifts
202 Cousteau Place, Suite 185
Davis, CA 95618
Contact Information:
Phone: (530) 754-4438
Email: matchinggifts@ucdavis.edu